January 15, 2013
Mayor Emanuel Joins Civic, Community and Business Leaders in Honoring the Work of Misericordia
Mayor's Press Office 312.744.3334
---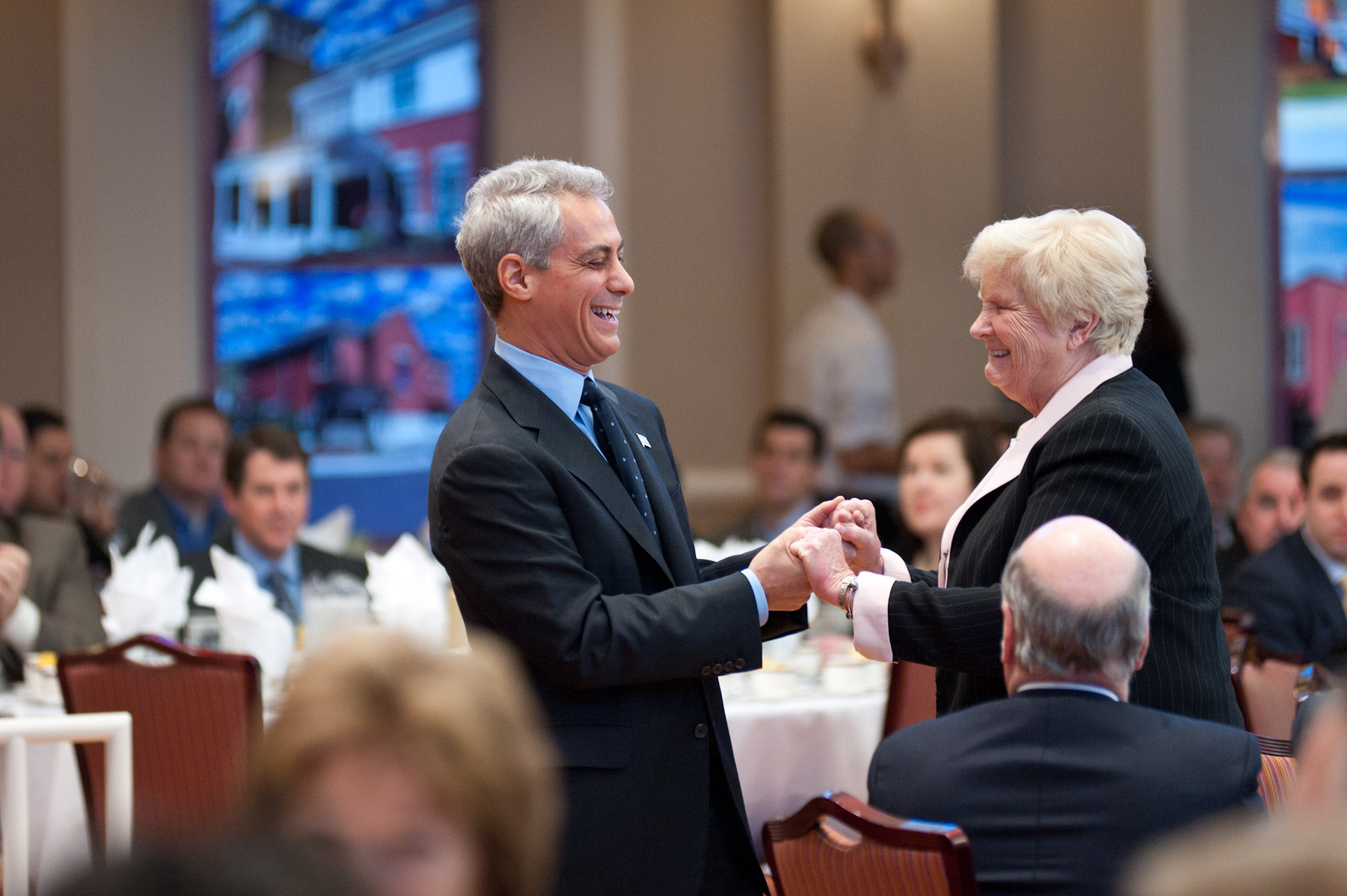 Mayor Rahm Emanuel joined civic, community and business leaders today at the Misericordia Home, where Sister Rosemary Connelly of Misericordia held a panel discussion and breakfast.
"Sister Rosemary's tireless efforts continue to make Chicago a stronger and more loving community," said Mayor Emanuel. "We see that great love in the lives of all the people Misericordia lifts up, and we see it in all the people Misericordia has inspired. We are blessed that Misericordia calls Chicago home."
Misericordia currently serves more than 600 children and adults from diverse racial, religious and socio-economic backgrounds from across the area and country. Twenty percent of their residents either come from low-income families or those with no family. Misericordia has offered Chicago and area families a community of care to support individuals in maximizing independence and self-determination within an environment that fosters dignity, respect and enhancement of quality of life.
###
Photo Caption: Mayor Rahm Emanuel joins civic, community and business leaders in honoring the work of Misericordia
Photo Credit: Patrick Pyszka, City of Chicago