January 30, 2013
Mayor Emanuel Welcomes Supreme Court Justice Sonia Sotomayor to Chicago in Celebration of her New Memoir
Mayor's Press Office 312.744.3334
---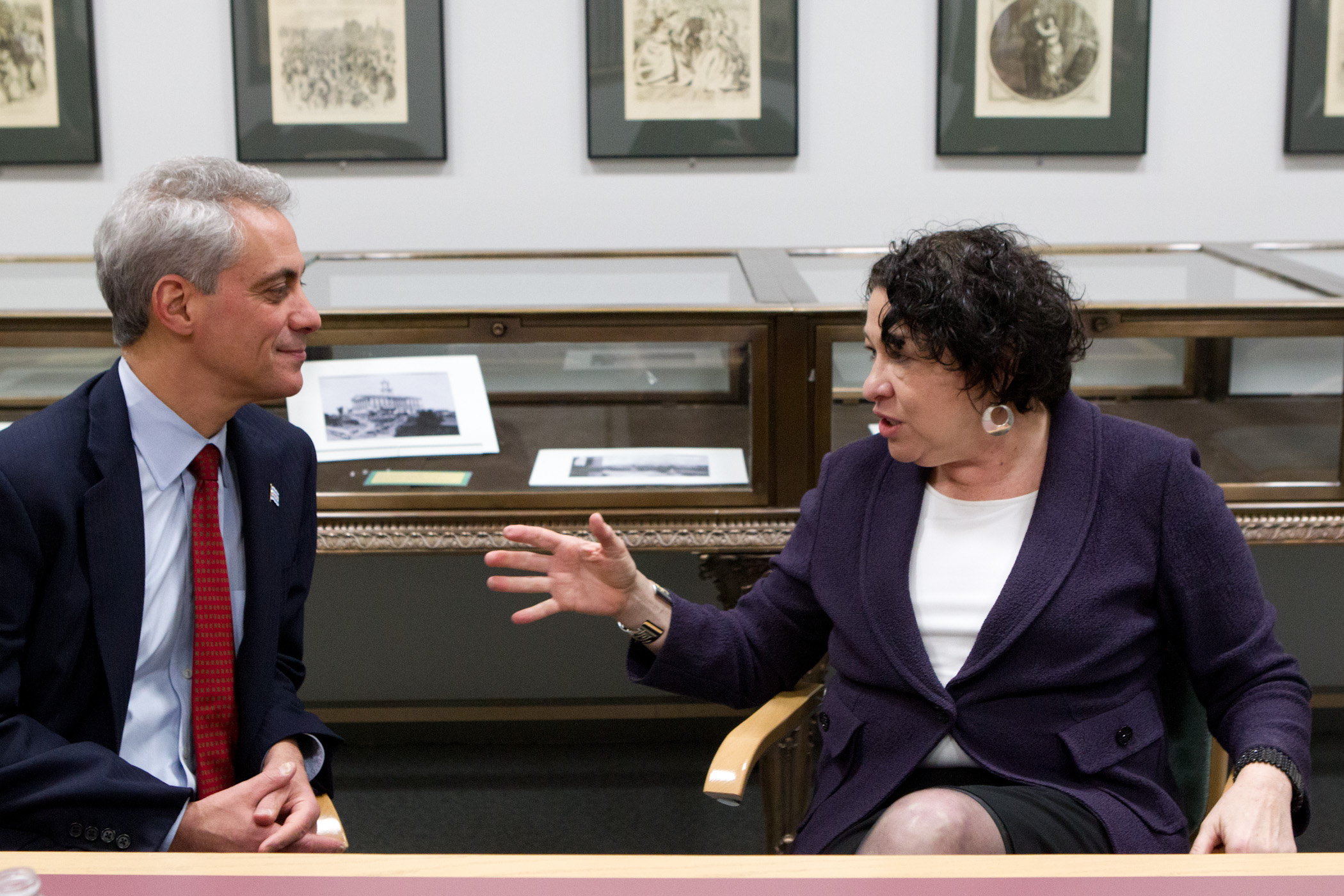 Today, Mayor Rahm Emanuel welcomed United States Supreme Court Justice Sonia Sotomayor to the City of Chicago in celebration of the release of her new memoir, "My Beloved World," at the Harold Washington Library Center in Downtown Chicago. The daughter of first-generation immigrants, Justice Sotomayor is the first Hispanic woman and only the third woman ever seated on the U.S. Supreme Court.
"Justice Sotomayor's story is proof that our nation's history and future is defined by the opportunity to pursue our dreams and highest aspirations," Mayor Emanuel said. "Her story shows us what is possible when our society provides equal opportunity for all, and an education that allows everyone to realize their potential. It is critical that we continue to ensure our sons and daughters have these opportunities to grow and succeed, so that they too may follow in the path set forth by Justice Sotomayor."
During Mayor Emanuel's tenure in the White House he had the honor of helping select Justice Sotomayor as a candidate to the Supreme Court, calling Justice Sotomayor not only the best woman for the job, but the "best American for the job," citing her unparalleled experiences and exemplary record of service to the public.
###
Photo Caption: Mayor Emanuel Welcomes United States Supreme Court Justice Sonia Sotomayor
Photo Credit: Brooke Collins - City of Chicago