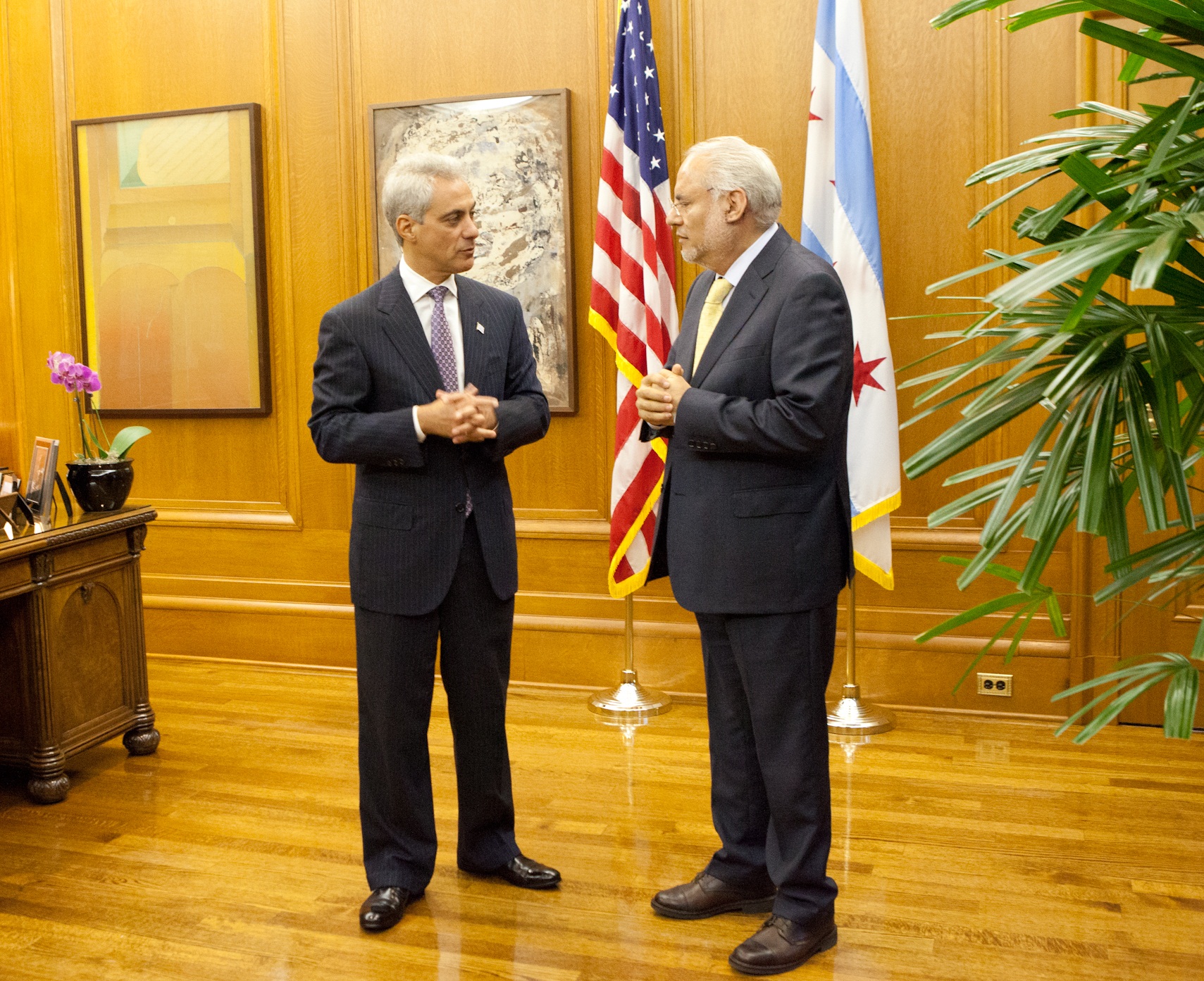 Today, Mayor Rahm Emanuel met with Carlos Jiménez Macias, the new Consul General of Mexico where they discussed their shared commitment to building strong economic and cultural ties between Chicago and Mexico and reaffirmed Chicago's long-standing Sister City kinship with Mexico City.
"Chicago is a city of immigrants and all of us are proud of this heritage. I am proud that Chicago is home to the 5th largest population of individuals of Mexican descent in the world, and look forward to working with Mexico to continue growing jobs and opportunity throughout Chicago's neighborhoods," said Mayor Rahm Emanuel.
Persons of Latino descent comprise over one-fifth of Chicago's population and Chicago has a large population of individuals of Mexican descent. Nearly 119 Chicago-based companies have locations in Mexico including 64 locations in Chicago's Sister City, Mexico City. These factors echo the City's ambition to being the most immigrant-friendly city and showing the importance of upholding our relationship.
The Emanuel Administration continues to cultivate and strengthen ties with foreign countries to help spur Chicago's economy. Over the past several months, the Mayor and members of his administration have met with leaders from the China, Italy, Turkey, and others.
Photo Caption: Mayor Emanuel welcomes Carlos Jiménez Macias, the new Consul General of Mexico to Chicago
Photo Credit: Brooke Collins // City of Chicago
# # #