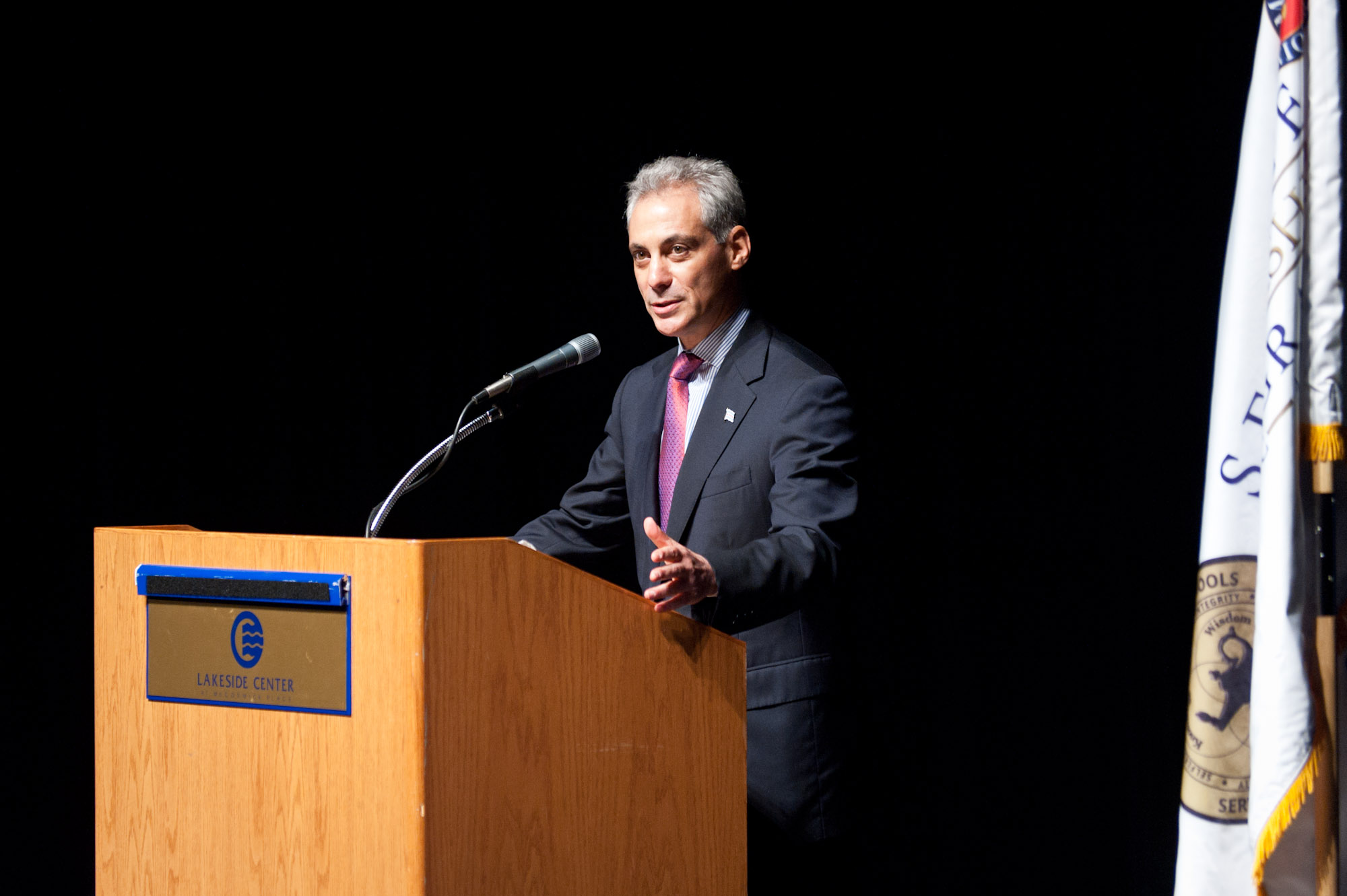 This morning Mayor Rahm Emanuel delivered the commencement address to the 258 Westinghouse College Prep seniors that make up the school's first graduating class. Following an emotional opening address by the school's Principal, Janice Keyon Jackson, the Mayor commended the students on their remarkable achievements and discussed the importance of giving back to their communities, no matter what career paths they choose.
"As you continue on through college, career and life, you will discover that the measure of your character will be taken not only by the achievements you obtain, but the adversities you overcome," Mayor Emanuel said to the graduating class. "My challenge to you, Class of 2013, is to come back to Chicago, give back to Chicago, build up Chicago, because you are the future of Chicago, and that is a bright future."
Westinghouse opened in 2009 as a selective enrollment high school. Two of the graduating seniors are winners of the prestigious Gates Millennium Scholarship; in total, 35 Chicago Public Schools students were recognized with this scholarship this year, more than any city in the country. Colleges and universities that Westinghouse graduates plan to attend include Notre Dame, University of Illinois at Chicago and Urbana-Champagne, Howard University and Columbia College.
Photo Caption: Mayor Emanuel Delivers Commencement Address to Westinghouse College Prep's First Graduating Class
Photo Credit: Patrick Pyszka / City of Chicago
# # #