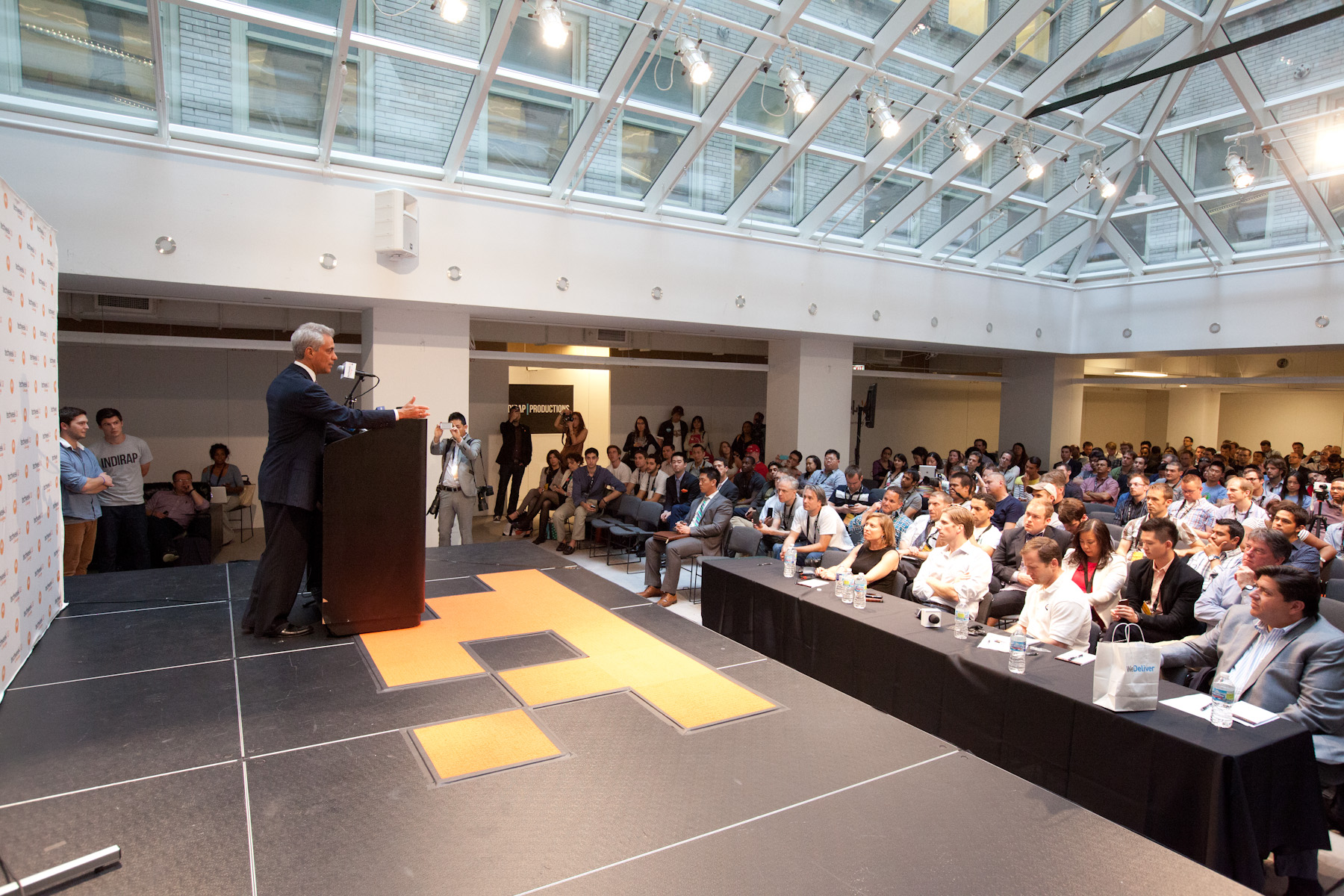 This evening Mayor Rahm Emanuel spoke to hundreds of leaders in the technology and data fields from across the nation as they converged on Chicago for the third annual Techweek Summit. The Mayor discussed the City's own leadership in open data and analytics as well as the impressive expansion of the technology sector across the city.
"Chicago is becoming a technology destination, a place where both large international companies and startups and digital entrepreneurs can thrive," said Mayor Emanuel. "From the Merchandise Mart to the old Montgomery Ward Building, Chicago is building a digital alley to rival Silicon Valley."
Techweek is a three-day innovation conference & technology expo with an expected attendance of 8,000 people. The festivities include over 60 partner events spanning technology, design & media, and entrepreneurship. Independent events range from exhibition areas and startup pitches to interactive workshops and product launch parties.
Photo Caption: Mayor Emanuel speaks at the third annual Techweek Summit in Chicago.
Photo Credit: Brooke Collins / City of Chicago
# # #