May 20, 2013
Mayor Emanuel Visits National Restaurants Association Show
Mayor's Press Office 312.744.3334
---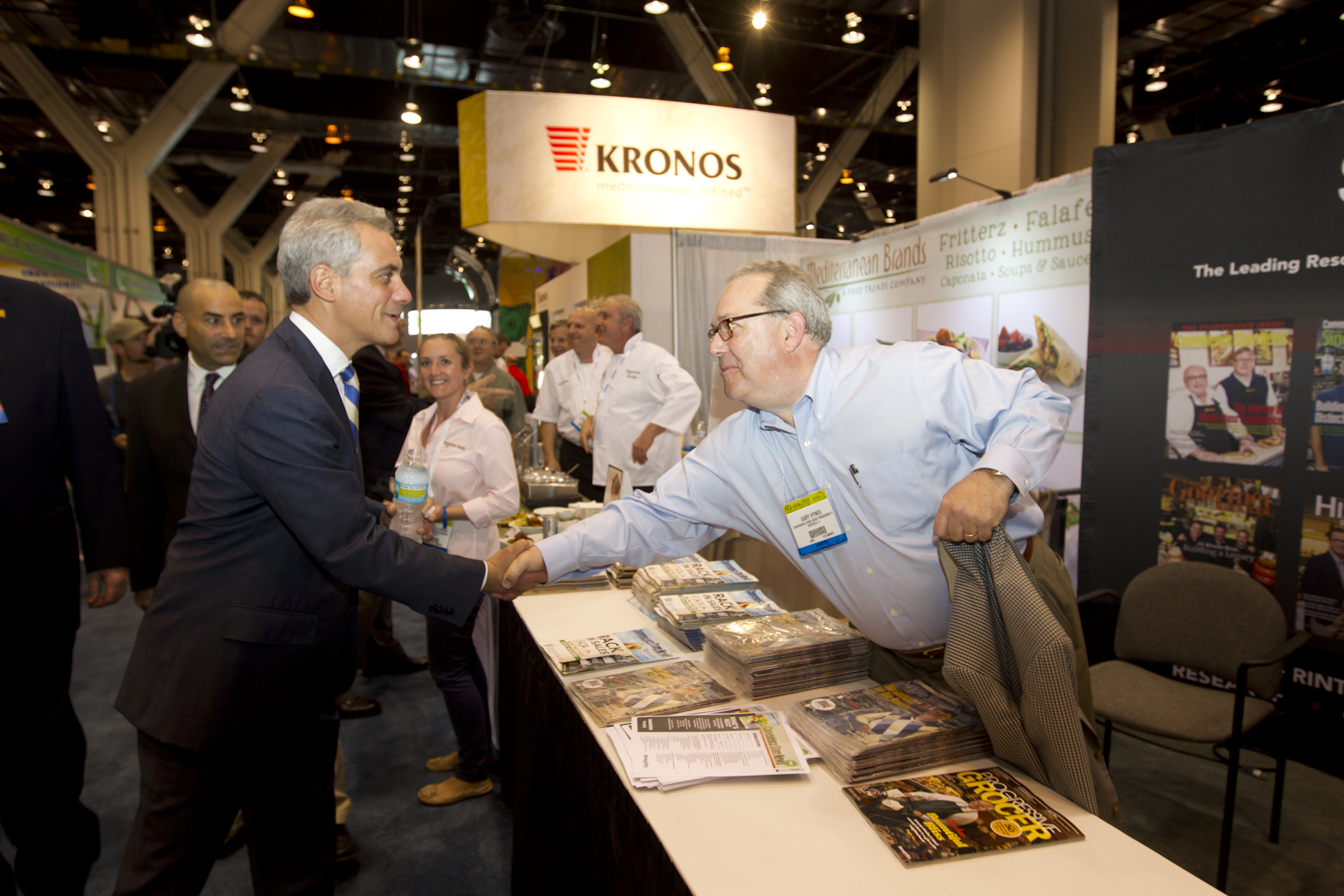 Mayor Rahm Emanuel today visited the National Restaurant Association (NRA) Hotel Motel Show, an annual event that has become a rite of spring for restaurateurs around North America.
The NRA Show attracts some 60,000 attendees to McCormick Place each may, with an estimated direct expenditure of at least $103 million.
This year, the show has expanded significantly, with six percent more square footage compared to last year. The result is that the show has taken on another floor in McCormick Place's North Hall to accommodate 400 new exhibitors. This is the first year since 2008 that the Show has utilized three halls at McCormick Place.
The NRA Show's continued commitment to Chicago has resulted in not only national and international exposure for the city, but critical changes to the way business is conducted at McCormick Place, thanks to the organization's leadership working alongside state and city leaders to pass historic legislation that resolved long-standing union disputes and have resulted in more than $6 billion in new or recommitted shows at McCormick Place.
This morning, Mayor Emanuel announced two shows that have extended their commitment to McCormick Place – C2E2 and GROWTHEXPO. The release announcing that is attached as well.
###
Photo Caption: Mayor Emanuel Greets Attendees and Exhibitors at the National Restaurant Association Hotel Motel Show
Photo Credit: Brooke Collins // City of Chicago