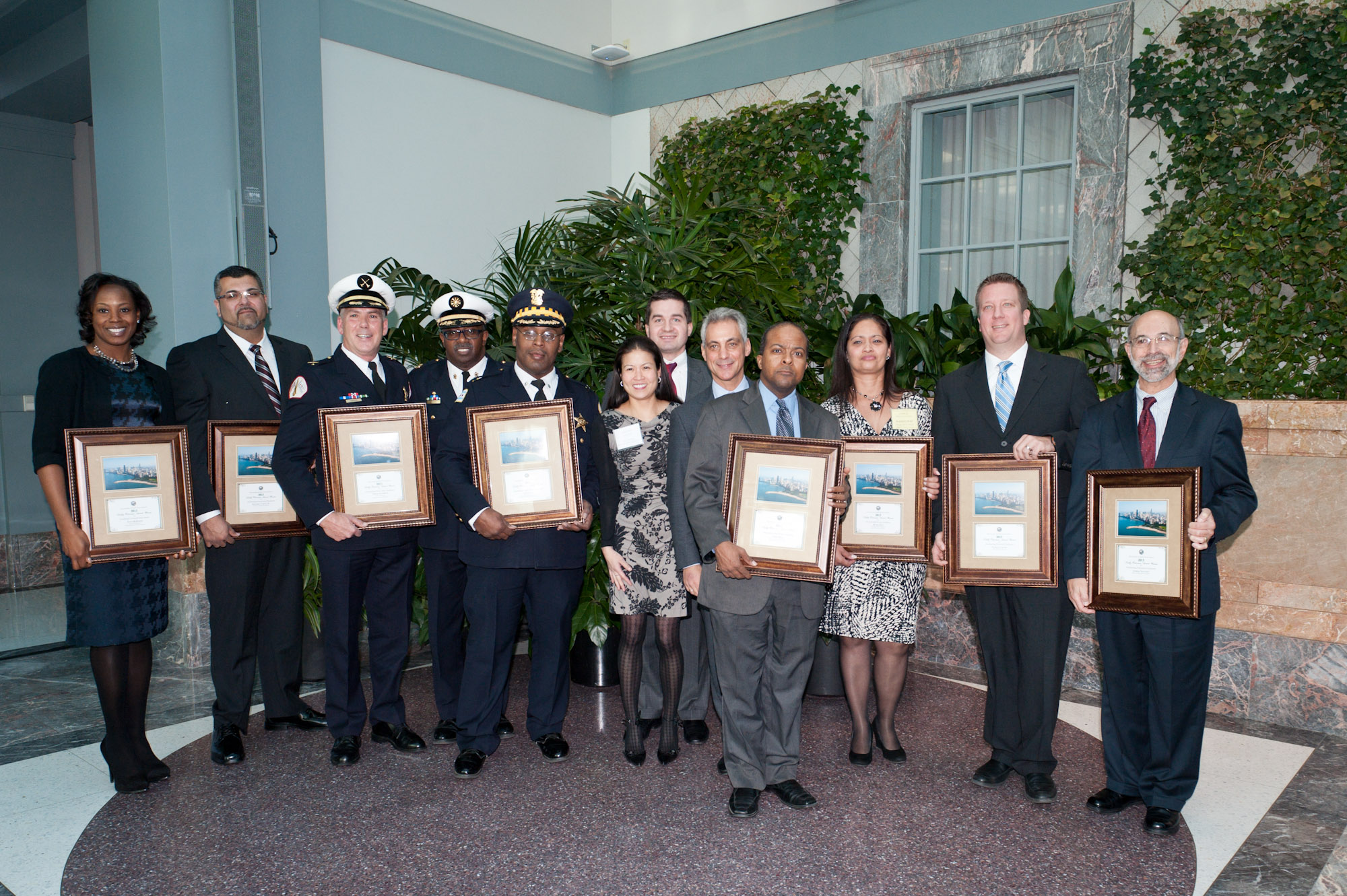 Today, Mayor Rahm Emanuel was joined by local dignitaries to honor the recipients of the 2013 Kathy Osterman Awards recognizing the superior public service achievements of municipal employees at the Chicago Public Library Harold Washington Library Center's Winter Garden. The awardees represent the City of Chicago, Chicago Park District, Chicago Transit Authority, City Colleges of Chicago, Chicago Public Schools and the Chicago Housing Authority.
Throughout its history this program has recognized over a thousand dedicated employees from the City of Chicago and its sister agencies, and has helped to promote public appreciation of their contributions to the city and its residents.
"Congratulations to all of the recipients of the Kathy Osterman Award," said Mayor Rahm Emanuel. "These individuals demonstrate excellence and commitment to the City and Chicago and deserve our sincerest appreciation."
"The Kathy Osterman awards are a wonderful way to honor the memory of extraordinary public service through recognizing excellence." Department of Human Resources Commissioner Soo Choi said. "This occasion gives us the opportunity to pause and recognize the admirable public service that our employees provide, as exemplified by this year's impressive finalists and winners."
The awards program began through the efforts of the National Civil Service League and was known as the Superior Public Service Awards. In 1993, it was renamed in honor of the late Kathy Osterman who served as alderman and later as Executive Director of the Mayor's Office of Special Events.
A list of the 2013 Kathy Osterman Award winners and finalists is available on the Department of Human Resources Website: http://www.cityofchicago.org/city/en/depts/dhr.html
Motorola Solutions is the exclusive corporate sponsor of the Kathy Osterman Award Program.
###
Photo Credit: Patrick Pyszka//City of Chicago
Photo Caption: Mayor Rahm Emanuel, Department of Human Resources Commissioner Soo Choi, and John Kedzierski, Director, Motorola Solutions with the 2013 Kathy Osterman Award Recipients.