October 24, 2013
Mayor Rahm Emanuel And The Chicago Park District Present Sculpture On The Boulevards
Featuring Works on Display now Through Next Fall Along Logan, Independence, California, Western and Garfield Boulevards
Mayor's Press Office 312.744.3334
---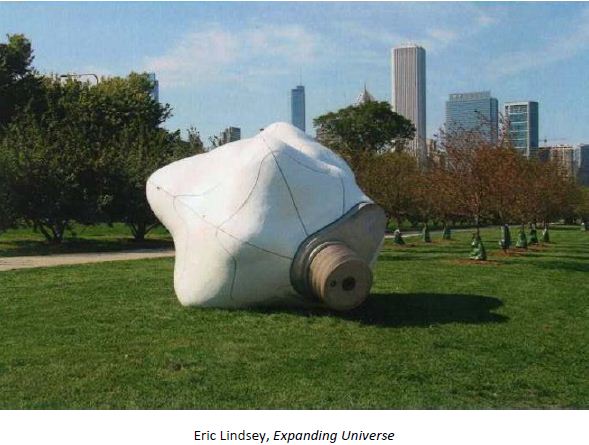 Mayor Rahm Emanuel and the Chicago Park District in collaboration with the Chicago Department of Transportation (CDOT), with assistance from the Chicago Department of Cultural Affairs and Special Events (DCASE), present Sculpture on the Boulevards featuring dozens of works on display now through next fall along Logan, Independence, California, Western and Garfield Boulevards. This is the largest temporary art installation ever to take place in Chicago's neighborhoods.

"Sculpture on the Boulevards is our latest effort to bring arts and culture directly to residents in our neighborhoods," said Mayor Rahm Emanuel. "Chicago has a thriving arts scene and this project gives communities across the City a chance to enjoy these creative and innovative sculptures. These sculptures are part of the Cultural Plan, which identifies ways the arts can build community, stimulate economic development, create jobs, attract visitors and foster innovation for years to come."
Installation is scheduled for completion by Friday, October 25. Several of the sculptures were previously on display for a year along the lakefront until last September, in an exhibit curated by Chicago Sculpture International. Additionally, the majority of artists are from Chicago.
"Chicago's historic boulevards also known as the "Emerald Necklace" provide an ideal, natural exhibit space which connects and promotes our City's neighborhoods," said Alderman Rey Colón, 35th Ward.
"We are excited to bring art to Chicago's historic boulevards and thoroughfares," said Chicago Park District General Superintendent and CEO Michael Kelly. "This initiative creates a wonderful opportunity to expose Chicago's children and families to the arts and celebrates the talents of local artist right in our own neighborhoods."
"We are thrilled that Sculpture on the Boulevards is advancing some of the goals articulated in the Chicago Cultural Plan," said Michelle T. Boone, Commissioner of the Chicago Department of Cultural Affairs and Special Events. "The project maximizes people's opportunity to participate in arts and culture, and promotes neighborhood cultural assets."
Following is the list of sculptures and locations, both of which are subject to change.
Logan Boulevard
Eric Lindsey, Expanding Universe, at Rockwell
Austin Collins, Fern Temple IV, at Washtenaw
Michael Brown, Another Thought, at Fairfield
Terrence Karpowicz, Bouquet, at Mozart
Jason Verbeek, Living Sculpture, at Richmond

Independence Boulevard
Peter Gray, A River Runs Through, at Taylor
Ruth Migdal, Flamenco Revisited, at Roosevelt Rd.
Bobby Scribner, Riversnake, at 13th St.

California Boulevard
Robert Craig, Sea Saw, at 24th St.
Kara James, Handmade Revolution, at 25th St.
Leslie Bruning, Love/Embrace, at 26th St.
Jennifer Dickinson, We, at 27th St.
Tess Little, Imagine Peace, at 28th St.
Bobby Scribner, Races, at 29th St.

Western Boulevard
George Toblowsky, My Grandfather's Start-Up, at 41st St.
Dean Langworthy, Airship, at 42nd St.
Mike Helbing, Mike's Pantree, at 44th St.
Gary Kulak, Crown Chakra, at 45th St.

Garfield Boulevard
Andrew Arvanetes, Ark, at Ashland
Kai Schulte, Allegra, at Loomis
David Noguchi, Soar, at May
Mike Helbing, On Point, Dancing with Damocles, at Morgan
John Adduci, Blaam O, at Halsted
For more information about your Chicago Park District, visit www.chicagoparkdistrict.com or call 312.742.PLAY7529) or 312.747.2001 (TTY).
###
Photo Credit: Chicago Park District