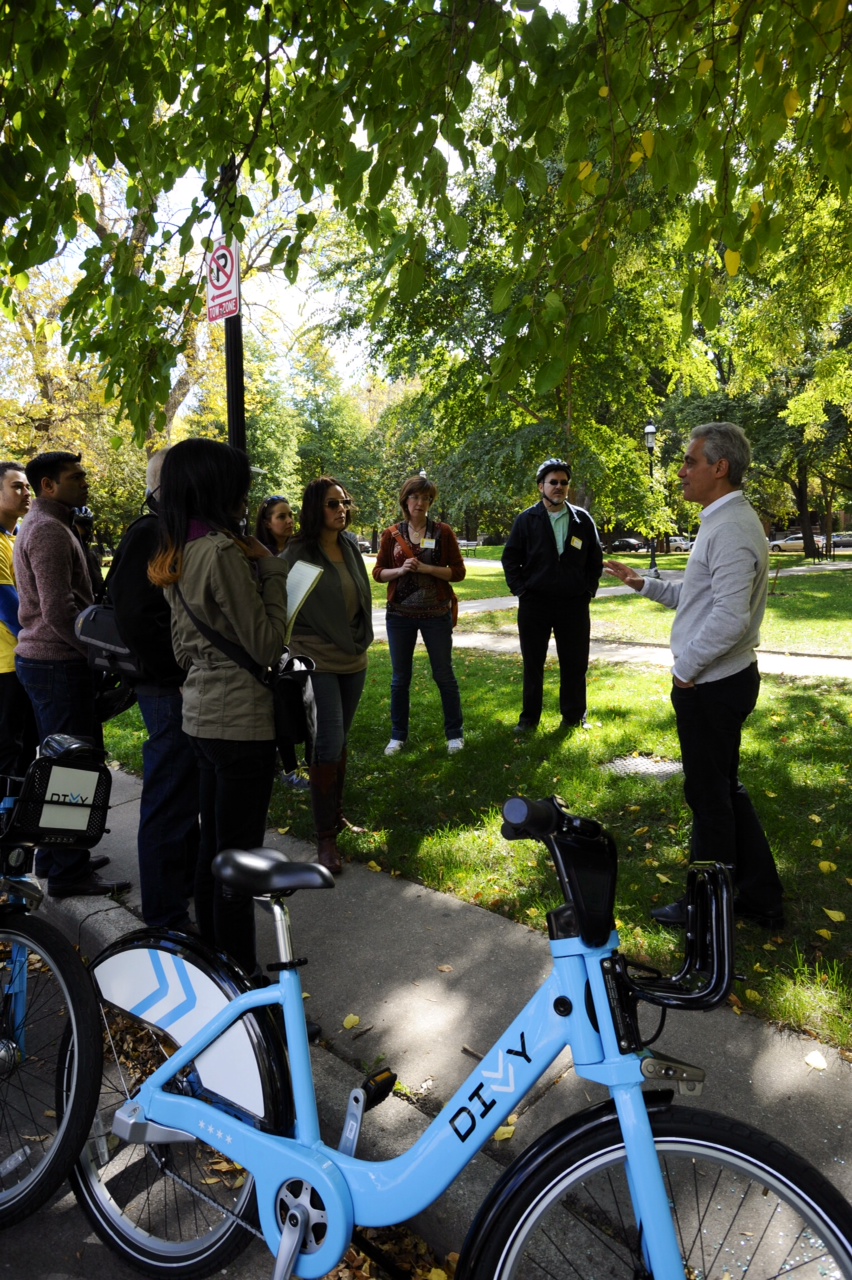 Mayor Rahm Emanuel was joined today by Eleanor Gorski, Director of Historic Preservation for the Department of Housing and Economic Development, to host attendees of this week's Chicago Ideas Week on a tour of transportation and historic highlights in the Logan Square neighborhood.
"I am proud to host a Divvy bike tour today of the Logan Square neighborhood to highlight the cultural and historic richness of Chicago's neighborhoods for attendees of Chicago Ideas Week," said Mayor Emanuel. "Chicago's neighborhoods are the backbone of our city, serving not only as a place where people live and work, but as innovative green spaces and transportation hubs, as well as havens for the city's culinary and architectural prowess."
Mayor Emanuel, Director Gorski and the Chicago Ideas Week attendees kicked off today's tour at a future park entrance to the Bloomingdale Trail in the Bucktown neighborhood, later stopping at Palmer Square and the Illinois Centennial Monument to highlight the impact and importance of innovative green spaces and historical treasures are to Chicago neighborhoods. The bike-tour was concluded with lunch at Revolution Brewing.
###
Photo Caption - 1: Mayor Emanuel host Divvy bike tour with Chicago Ideas Week attendees in the Logan Square neighborhood.
Photo Credit: Patrick Pyszka // City of Chicago