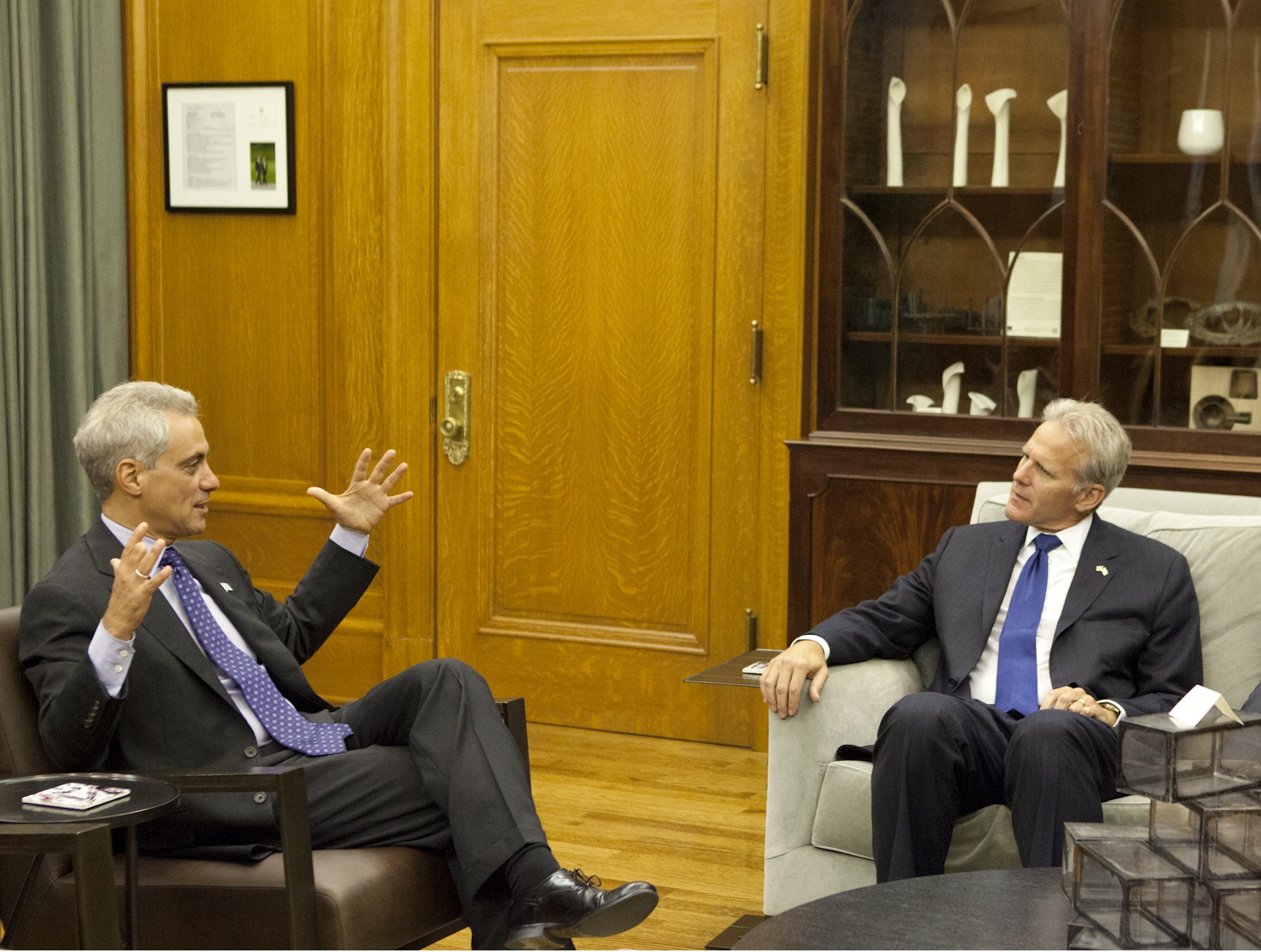 Mayor Rahm Emanuel today welcomed Israel's Ambassador to the United States Michael Oren to Chicago. Mayor Emanuel and Ambassador Oren have a long standing relationship, meeting today to discuss the importance of a continued commitment to economic development as well as water conservation and infrastructure investment.
"I welcome Ambassador Michael Oren back to Chicago," said Mayor Emanuel. "Over the years we have formed a strong relationship and he is a great ambassador for Israel, creating opportunity and development on both sides of the globe."
Today's visit comes on the heels of the first Israel-Chicago Water Technology and Innovation Forum, which joined top engineers and leaders from water management in Illinois, the Midwest, and Israel to discuss and share best practices where they focused on water planning and conservation. The two-day Forum was hosted by the Consulate General of Israel in the Midwest and Chicago's Department of Water Management, who presented on several of Chicago's own water management practices and plans for the future innovations.
The forum also followed the Mayor's participation in a historic collaboration between the University of Chicago and Ben-Gurion University of Israel. On June 23rd the two schools announced a partnership on a series of research projects focused on fostering efforts to make drinking water cleaner, more accessible, and less expensive by 2020.
###
Photo Credit: Mayor Emanuel Welcomes Michael Oren, Israel Ambassador to the United States
Photo Credit: Brooke Collins // City of Chicago