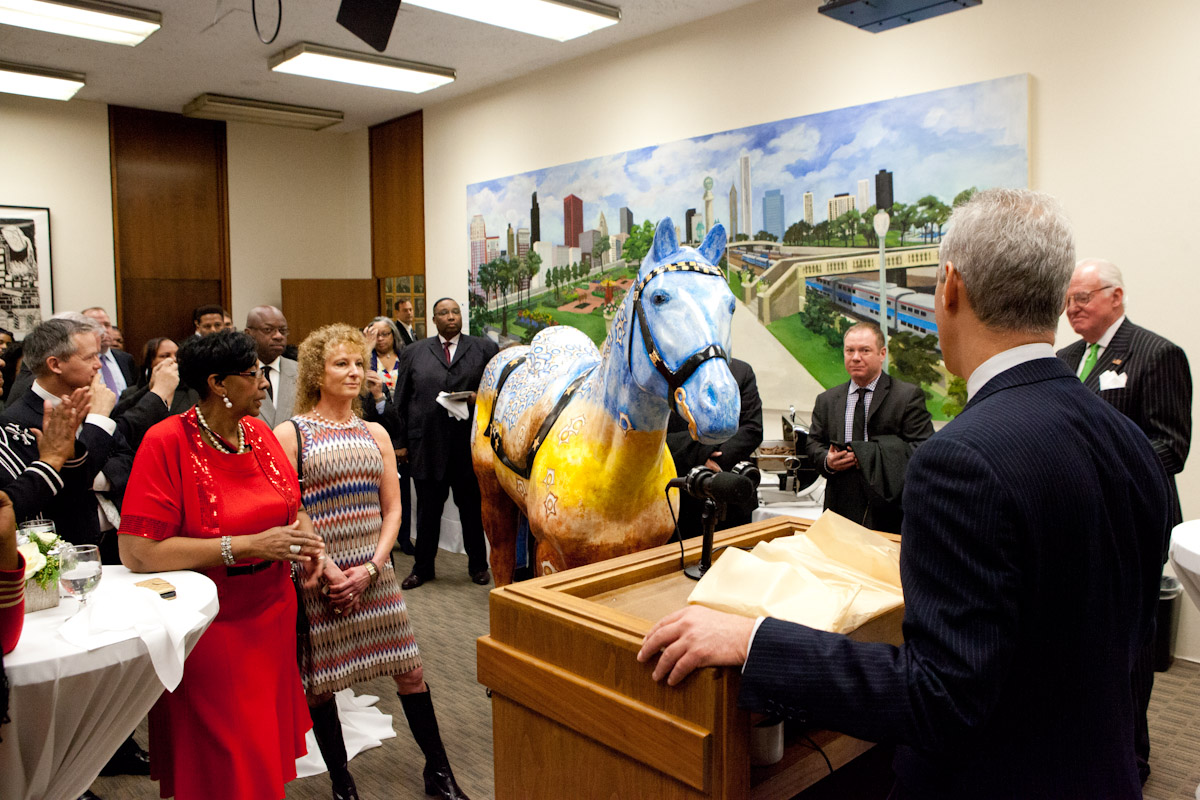 Mayor Rahm Emanuel announced today that he will use a holiday gift given to him by City Council members to benefit the Chicago Police Memorial Foundation, an organization that provides support and assistance to the families of Chicago police officers killed or catastrophically injured in the line of duty.
Earlier today the City Council presented the Mayor with one of the Horses of Honor by Diana L. Gondek, a life-size statue of a horse that was part of a recent public art campaign paying tribute to fallen CPD officers. The statue will be displayed on the fifth floor of City Hall outside the Mayor's Office, along with a box where residents can make donations to the Chicago Police Memorial Foundation. The Mayor and the City's First Lady, Amy Rule, made a personal contribution of $1,000.
"I want to thank the City Council for this thoughtful gift that honors the dedicated men and women of our police department," said Mayor Emanuel. "I am happy to have this gift on display so we can help support the families of those brave officers who have given so much, and in some cases everything, in service to our city. Amy and I are proud to make a donation to the Chicago Police Memorial Foundation as part of this effort, and we encourage others to join us in supporting this great organization."
To learn more about the Chicago Police Memorial Foundation, and to contribute online, visit www.cpdmemorial.org.
###

Photo Caption: Mayor Emanuel Supporting Police Memorial Foundation Through City Council Gift
Photo Credit: Brooke Collins // City of Chicago