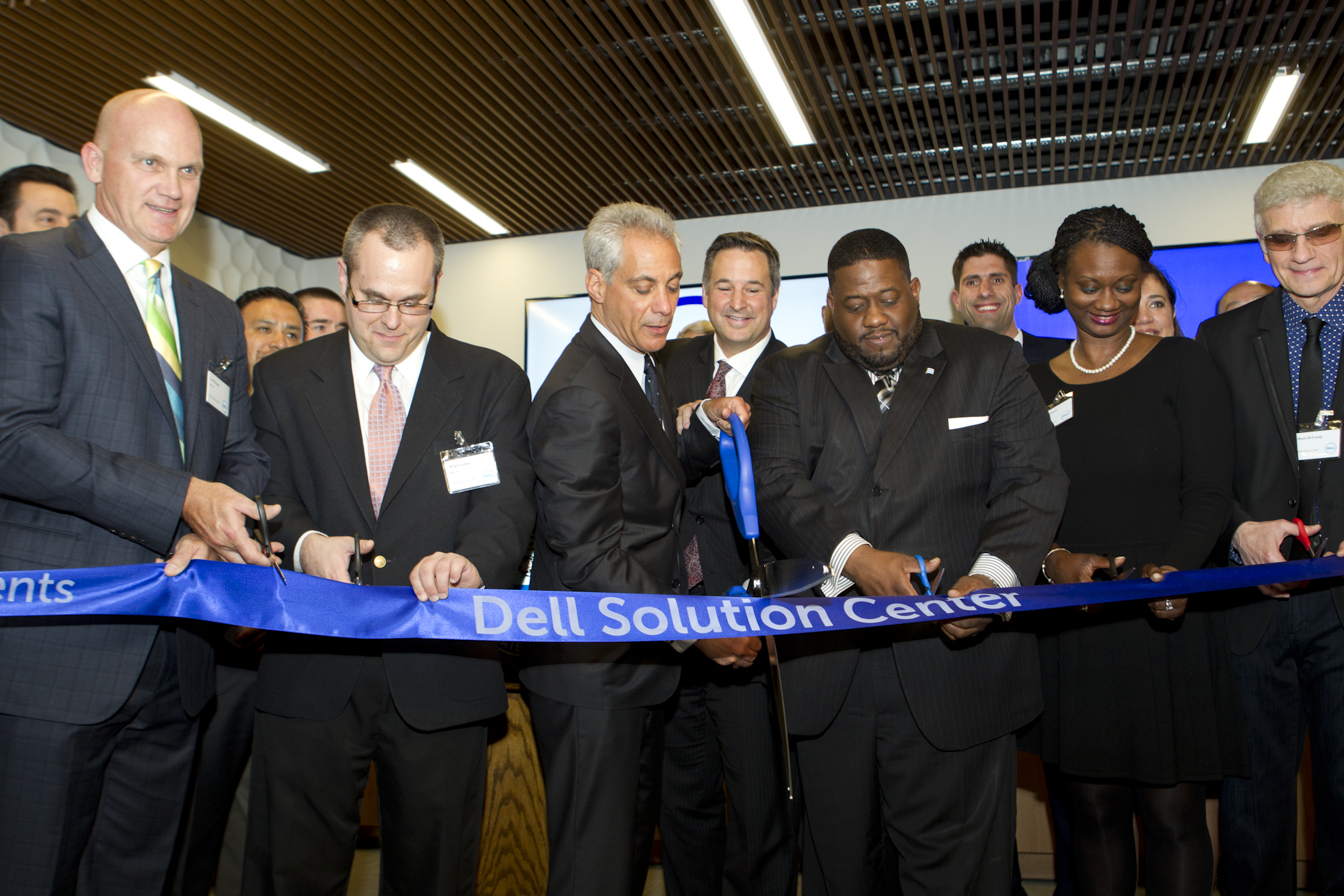 Mayor Rahm Emanuel today opened the newest Dell solution center in Chicago, which will serve as the company's Midwest business hub. Dell is reinforcing its commitment to Chicago-based customers with the opening of this new center designed to help customers test and develop next-generation technology.
"Dell chose to locate its new business center in Chicago because it recognizes that access to talent, transportation and a diverse economy are key drivers of business growth," said Mayor Emanuel. "Chicago is a city on the move and will continue to be a gateway to opportunities for businesses of all sizes in the 21st century economy."
By locating the new center in Chicago, the company saw opportunity to access new clients across all industries including healthcare, education, manufacturing, banking, retail. The new center is expected to serve over 300 businesses in and around Chicago, and will offer access to Dell technology, such as PCs, servers, software and security in a hands-on environment equipped with the most advanced labs and teams of technology experts.
Chicago is the 15th solution center that Dell has opened worldwide. Other locations include Dubai, Frankfurt, New York, Paris, Silicon Valley and Tokyo.
###
Photo Caption: Mayor Emanuel Opens Dell's New Midwest Business Hub
Photo Credit: Brooke Collins // City of Chicago