January 3, 2015
Mayor Emanuel Briefed Saturday on Snow and Ice Removal Operations
Mayor's Press Office 312.744.3334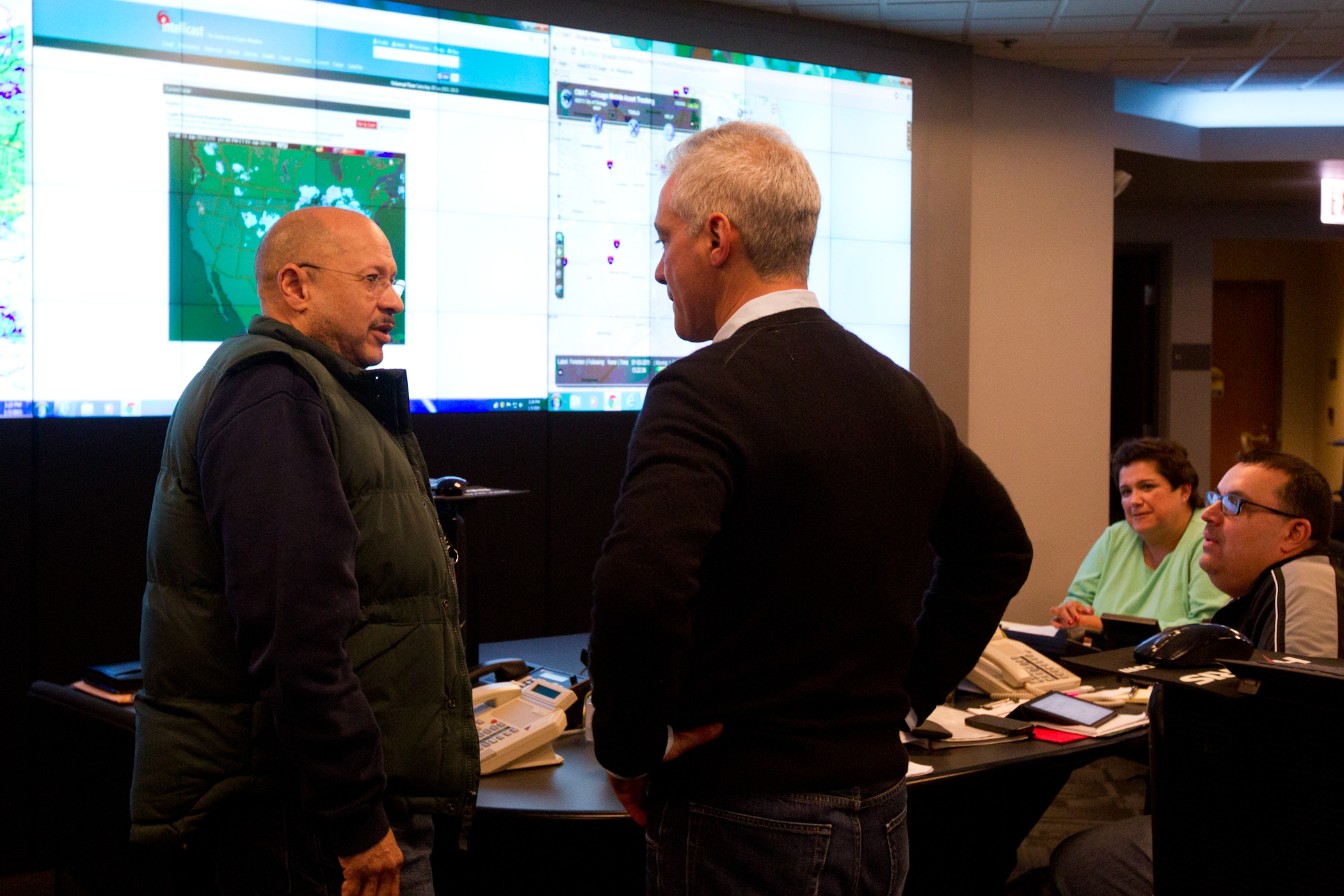 Mayor Rahm Emanuel was briefed this afternoon by Department of Streets and Sanitation Commissioner Charles Williams at Snow Command on this weekend's snow and ice removal operations.
"Snow plow drivers did a tremendous job throughout Saturday morning responding to the ice, snow and rain impacting Chicago streets," said Mayor Emanuel. "City drivers are on alert and are prepared to respond to snowfall again early Sunday morning."

Safety is the City's top priority, and motorists are urged to be patient and cautious when driving during inclement weather, and to drive according to the conditions.
To view the snow fleet in real time, visit www.chicagoshovels.org. For additional updates on snow removal efforts, follow the Department on Twitter @Streetsandsan.

###

Photo Caption: Mayor Emanuel briefed on snow and ice removal operations.