Weather Extremes - Blizzards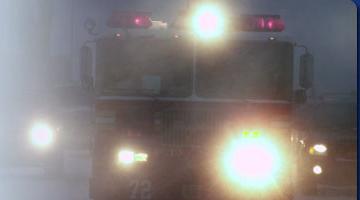 Extreme winter weather is responsible for the deaths of hundreds of people in the U.S. each year, primarily due to traffic accidents, fires from improper use of heaters, overexertion and exposure.
Familiarize yourself with the following terms to stay alert and prepared:
Winter Weather Advisory - cold, ice and snow are expected.
Winter Storm Watch - severe winter weather such as heavy snow or ice is possible within the next day or two.
Winter Storm Warning - severe winter conditions have begun or are about to begin.
Blizzard Warning - heavy snow and strong winds will produce a blinding snow, near zero visibility, deep drifts and life-threatening wind chill.
Frost/Freeze Warning - below freezing temperatures are expected.
Winter storm tips:
Make sure your emergency supply kit is stocked and winter storm ready.
Buy rock salt to melt ice on walkways and sand to improve traction.
Make sure you have sufficient heating fuel. Regular fuel sources may be cut off.
Keep emergency heating equipment and fuel (a gas fireplace, wood burning stove, kerosene heater, or fireplace) so you can keep at least one room of your house warm enough to be livable.
If you have a fireplace, store a supply of firewood.
Keep fire extinguishers on hand, and make sure your family knows how to use them.
Winterize your home to extend the life of your fuel supply. Insulate walls, attics, doors and windows.
Install storm windows or cover windows with plastic.
Do not overexert yourself or work outside for extended periods of time.