Traffic Management Authority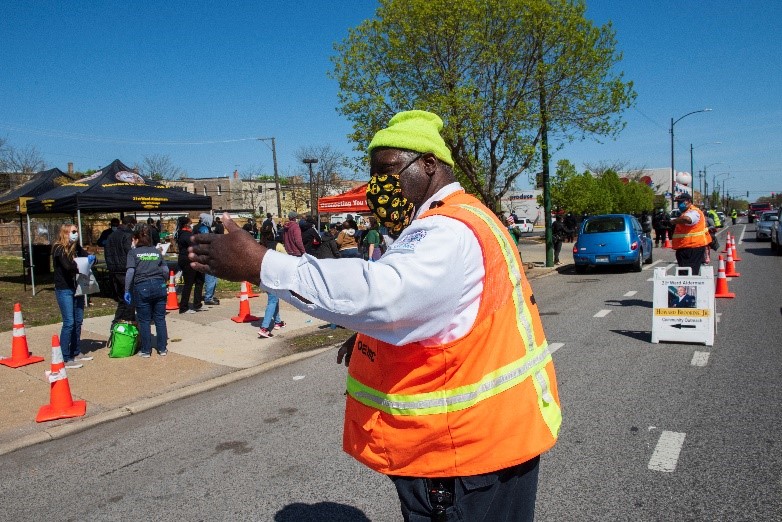 The OEMC's Traffic Management Authority (TMA), established in 2004, provides traffic management and performs traffic control functions throughout the City. TMA is committed to ensuring the safe and effective movement of traffic throughout Chicago, during special events, unplanned incidents, as well as normal operations in high-traffic areas of the City. Traffic Control Aides (TCAs) cover over 4,600 events around the city, including the Central Business District, O'Hare and Midway Airports, and special events held throughout the city.
Traffic Control Aides assist in facilitating the movement of traffic and they are assigned to:
Special Events
Emergencies
Citywide Parades and Festivals
Citywide Sporting Events
Civil Demonstrations
Concerts
Airports
Traffic Control Aides (TCA) duties include:
Assist in keeping intersections clear.
Allow police to be in the neighborhoods fighting crime.
Provide assistance to pedestrians.
Help redirect traffic during emergency street closures.