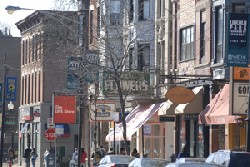 There are close to 100,000 different businesses licensed in the City of Chicago as diverse as retail or grocery stores, bars, restaurants, public vehicles, taxicabs, manufacturing and industrial plants. The City provides the business community business guides and information about the laws you need to comply with through online tools, free workshops and one-on-one counseling.
Understanding the rules of the road is key to operating a business responsibly. Thousands of businesses and public vehicles are inspected to ensure compliance with City laws and regulations.
Additional Information
Visit the Business Licensing site, for information on licenses, permits, and additional resources.