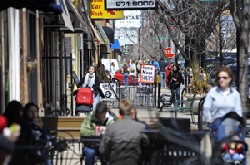 The City provides support by connecting you with financial and start-up resources both online and in person by offering business guides and other information about the laws you need to comply with. Online web tools to walk you through starting a business in Chicago and connect you with the appropriate agencies along the way.
The City is here to walk you through the process of starting a business by helping you determine what licenses or permits you need, connecting you with business resources and help you navigate through City departments.
Additional Information
Visit the Business Licensing site, for information on licenses, permits, and additional resources.