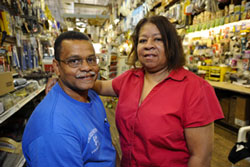 In the City of Chicago the majority of retail establishments will be required to have a City of Chicago Limited Business License. You may however be required to have a different or additional license based on your business activity. Some other types of licenses that may be required of your business include: a Retail Food Establishment License, a Motor Vehicle Repair License or one of our nine different classes of liquor licenses.
Additional Information
Visit the Business Licensing site, for information on licenses, permits, and additional resources.