October 15 Training on the 2019 Chicago Construction Codes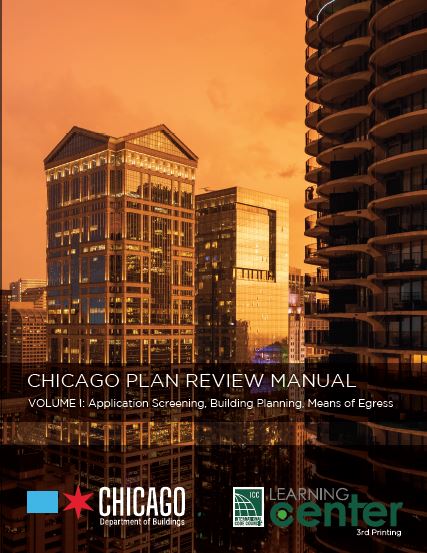 The Department of Buildings is pleased to announce an opportunity for you to learn more about the 2019 Chicago Construction Codes in a full-day virtual training program, scheduled for Thursday, October 15, 2020.
Though all are welcome to register, the program will be targeted to architects and other design professionals, with a special focus on small- and mid-sized projects eligible to use the Self-Certification Permit Program. The course is pending approval for 8 hours of HSW CEU credit for architects. The program is being offered in association with the International Code Council (ICC) and will be taught by DOB Deputy Commissioners Grant Ullrich and Hal Hutchinson.
As part of the $200 class fee, registrants will receive a print copy of the three-volume Chicago Plan Review Manual (click for free preview).
You may register for the class on the ICC website here (Course ID: 37784).
You may order the Chicago Plan Review Manual separately here.
You may view the course materials from the similar program offered in July 2020 here.
Alert Facts
Department:
People We Serve:
Programs & Initiatives: