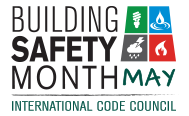 FOR IMMEDIATE RELEASE
May 1, 2015
The Chicago Department of Buildings today launched National Building Safety Month by visiting a tower crane and highlighting new rules and regulations for crane operators that are in effect for 2015. This important Chicago Building Code update, originally passed by City Council in 2013, establishes more stringent safety standards, ensures all licensed Chicago crane operators are in compliance with new regulations for operator licensure, and deters violations through enhanced fines.

The Department of Buildings permits all tower cranes and other lifting devices such as derricks operating in the city of Chicago because of their size and attachment to a building or foundation. Currently, there are 15 tower cranes operating and 4 permits pending, denoting a significant increase from 2010 when only four tower cranes were erected. In total, these 15 tower cranes represent more than $1.8 billion in construction value and nearly 150 million square feet of residential, industrial and commercial space.

"Chicago is moving in the right direction with more building activity taking place in downtown Chicago and beyond, and nothing says construction more than the iconic tower cranes in the air," said Building Department Commissioner Felicia Davis. "This important update of the crane code reflects the latest advances in technology and operational practices and will help maintain the safety and the quality of life of crane operators and the millions of residents and visitors who are in our city every day."

The City is implementing the rules and regulations for the new ordinance this year. Originally passed in December 2013, the new ordinance requires:
Any person operating crane equipment with a rated lifting/hoisting capacity of over 2,000 pounds (previous requirement was over 10,000 pounds), to obtain a Chicago Crane Operators License. The ordinance also allows for new flexibility for crane operators by establishing two classes for large and small hoisting equipment and by providing an option to obtain a 1-year to 5-year license term. The ordinance also clarifies and adds new classifications of cranes that now require certification to operate.
Crane operators and their employers are also required to immediately report accidents and safety issues to the Department of Buildings, as well as immediately shut down crane equipment when safety devices and operational aids are not working properly.
Enforces significantly increased fines for failure of crane operators and their employers to comply with the applicable license and safety requirements.
As of April 1, 2015, new candidates for the crane operators license may sign up for required testing, with multiple testing dates available starting May 13, 2015. Further enforcement of new rules and regulations begins September 1, 2015, to include such items as expanded requirements for licensed crane operators and changes in licensing classifications.
The 15 tower cranes currently operating in the City of Chicago are at the following locations:
444 W. Lake
1001 S. State
5500 S. University
5105 S. Harper
360 N. Michigan
326 N. Orleans (Wolf Point)
1000 S. Clark St.
707 N. Wells
545 N. McClurg Court
4 E. Elm
730 W. Couch
1333 S. Wabash
201 N. Garland
25 W. Randolph (Block 37)
355 E. Erie
#####


The Department of Buildings supports the safety and quality of life for the residents and visitors of the City of Chicago through the enforcement of the Chicago Building Code. We do this mainly through permits, inspections, trade licensing, and code enforcement. More information can be found at www.chicago.gov/buildings.
Building Safety Month is a public awareness campaign to help individuals, families and businesses understand what it takes to create safe and sustainable structures. The campaign reinforces the need for adoption of modern, model building codes, a strong and efficient system of code enforcement and a well-trained, professional workforce to maintain the system.

The campaign is presented by the ICC and its 57,000 members worldwide along with a diverse partnership of professionals from the building construction, design and safety community. Corporations, government agencies, professional associations, nonprofits and more come together to support Building Safety Month because they understand the need for safe and sustainable structures where we live, work and play.