May 12, 13, 26, 27, 2023
Chicago Cultural Center, Learning Lab, 1st Floor South
Second & Fourth, Fridays & Saturdays, 12-2pm • FREE Admission
A Long Walk Home
Scheherazade Tillet and Robert Narciso
A Long Walk Home's Scheherazade Tillet and Robert Narciso will be in the artists-in-residence in The Learning Lab. As part of the "Meet an Artist" series, the artists will invite visitors to participate in the creation of The Black Girlhood Altar to honor and create awareness for missing and murdered Black girls and young women. Artists will be spending the next three months developing ideas, objects and programs with the public.
Bios

Scheherazade Tillet - Co-Founder and Director, A Long Walk Home
Scheherazade Tillet is a photo-based artist, curator, and feminist activist who explores the themes of Blackness, play, freedom, trauma, and healing. She is currently the Executive Director of A Long Walk Home, a nonprofit she founded with her sister, Salamishah Tillet, in 2003. She uses art to empower young people to end violence against girls and women. Tillet has dedicated her life's work to Black girls, including those who have been marginalized by society and victims of all forms of violence. Her work has been exhibited at the Museum of Contemporary Art Chicago, Weinberg/Newton Gallery, Project of Empty Space, Columbia University, and Rutgers University-Newark, and has been featured in The New York Times, The Cut, The Guardian, Ms. Magazine, The Chicago Tribune, Teen Vogue, ELLE Decor, Gagosian Quarterly, and Vice. She was a consultant for Lifetime's documentary, "Surviving R. Kelly," the lead organizer of the #MuteRKelly campaign in Chicago, and curator of the Rekia Boyd memorial project. In 2022, she co-curated the "Picturing Black Girlhood: Moments of Possibility," the largest exhibition on Black girls and genderqueer youth, and was recently awarded by The Field Foundation and The John D. and Catherine T. MacArthur Foundation for her exemplary leadership work in Chicago. She is now a research associate at the University of Johannesburg, South Africa's Center for Gender, Race, and Class. Tillet is globally recognized for raising public consciousness, changing cultural narratives, and advancing research and policy.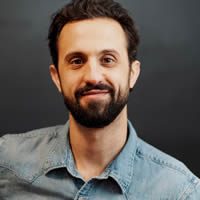 Robert Martin Narciso - Creative Arts and Studio Manager, A Long Walk Home
Robert Narciso (he/him) is the creative arts and studio manager at A Long Walk Home, a trained Art Therapist, counselor, and community artist. He first aligned with ALWH as an intern while he was a student at SAIC in 2015. Robert has a large variety of skills and techniques that he offers to any project he is involved in as a community based artist, specifically sculpture and painting. He has been involved in many ALWH Shows including: Summer Leadership Institute Exhibitions at SAIC, Family Chair at Gene Siskel, The Black Girlhood Altar Project at the MCA, and Freedom Space at the University of Chicago. Robert is currently practicing as an art therapist and counselor at his own private practice: Weatherstone Counseling Institute LLC.

---
Visit us:

Admission is FREE
Open Daily, 10am–5pm
Exhibitions close 15 minutes before the building closes
(Closed Holidays)
---
Find us:
Chicago Cultural Center
77 E. Randolph St.
Chicago, IL 60601
---
Parking:
Nearby parking garages are located at Grant Park North Garage (25 N. Michigan Ave.), Grant Park South Garage (325 S. Michigan Ave.) and Millennium Park Garage & Millennium Lakeside Garage (5 S. Columbus Dr.).
Pay in person at each garage location or pre-pay online for discounted parking. Visit www.millenniumgarages.com/rates or call 312.616.0600 for 24/7 customer service.
Public Transportation:

Take CTA to the Chicago Cultural Center
From the elevated lines: exit at Washington/Wabash and walk east.
From the subway: exit at Lake (Red Line) or Washington (Blue Line) and walk east.
Served by Michigan Avenue buses 3, 4, 19, 20, 26, 60, 66, 124, 143, 147, 151, 157 and Washington St. buses 4, J14, 20, 56, 66, 147.
For travel information, visit www.transitchicago.com. For fare information or to purchase fares in advance, visit www.ventrachicago.com.