Chicago Architecture Biennial — Exhibitions
October 3, 2015—January 3, 2016
Chicago Cultural Center • Free Admission
Chicago Cultural Center > Visual Art Program > Exhibitions > Past Exhibitions > Exhibitions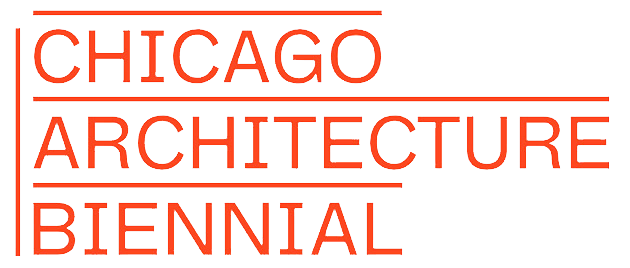 (click on image to enlarge)
The Chicago Architecture Biennial will utilize all of the Chicago Cultural Center's galleries and public spaces for free exhibitions and newly commissioned installations—the first time that the entire building will be dedicated to one curatorial project. It will feature drawings, models, films, large-scale installations, photography and other works by over 100 participants from around the world.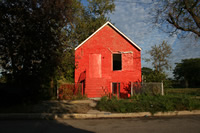 Amanda Williams: Color(ed) Theory
Sidney R. Yates Gallery, 4th Floor North
Houses slated for demolition are painted in a color palette inspired by popular culture in Chicago's African American community, creating ephemeral monuments.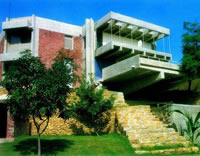 Yasmeen Lari: No-cost/Low-cost Alternatives for the Dispossessed
Exhibit Hall, 4th Floor North
Pakistan's first registered woman architect presents sustainable strategies that empower local communities, with an emphasis on women.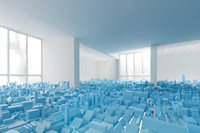 RAAAF [Rietveld Architecture-Art-Affordances]: The End of Sitting
The Visitors Gallery, 1st Floor North
An experimental workspace that reimagines the ergonomics and spatial dynamics of the office.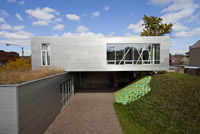 UrbanLab: Filter Island
Garland Gallery, 1st Floor South
A visionary proposal to reverse the flow of the Chicago River and to introduce a new island at the mouth of the river that would filter the water and create a new public space
Millennium Park
201 E. Randolph St., between Michigan Ave. & Columbus Ave.
Chase Promenade near Cloud Gate
Chicago, IL 60602
This exhibit features the winning entry of an international Lakefront Kiosk Competition plus work by architecture students at the Illinois Institute of Technology, the School of the Art Institute of Chicago and the University of Illinois at Chicago.
City Gallery in the Historic Water Tower
806 N. Michigan Ave.
Chicago, IL 60611
Athens and Oraibi explores art historian Aby Warburg's concept of simultaneity through the contemporary architectural vernacular. The photographs and photo-based work of Assaf Evron (Chicago, U.S.; Tel Aviv, Israel) focus on the structures and forms of the overlooked, revealing a visual state of both excess and deficiency.
Supporting Information Facts
Department:
Additional Information