Dance Residency Open Studio Series
February—June 2023, Second Tuesday of each month
Additional programs on most Mondays in June and select dates
Chicago Cultural Center, Dance Studio, 1st Floor North
DCASE Homepage > Chicago Cultural Center > Dance Residency Open Studio Series
During 2022's Year of Chicago Dance, a new dance floor was installed in the Chicago Cultural Center's Dance Studio and an application was opened to provide space, time and funding for Chicago dancemakers to create new work. The first cohort of artists has been selected, and they will offer a series of Open Studio public events through June 2023.
See below for full schedule and additional information on artists and projects.
The Chicago Cultural Center Dance Studio Residency is made possible in part by the generous support of the Walder Foundation.
---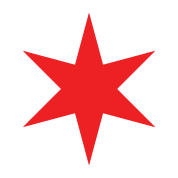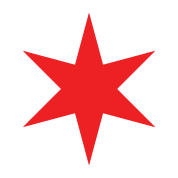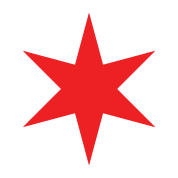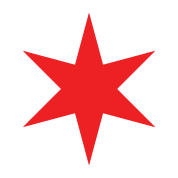 ---
Open Studio Schedule
Public programs occur on the second Tuesday of each month through June and will feature a different resident artist. Additional programs will be held on most Mondays in June and select dates listed below.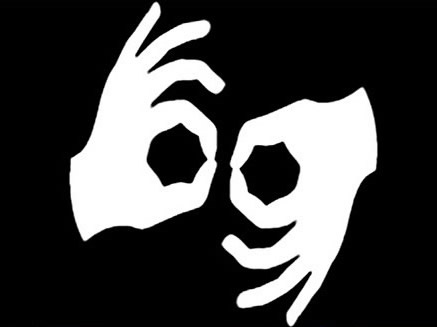 All programs are free to the public and take place in the Dance Studio, first floor North, at the Chicago Cultural Center. These programs may take the form of informal works-in-progress, artist talks, or other creative activities.
All programs include ASL interpretation.
Additional event details will be added to this listing as they become available.

---
Visit us:

Admission is FREE
Open Daily, 10am–5pm
Exhibitions close 15 minutes before the building closes
(Closed Holidays)
Find us:
Chicago Cultural Center
78 E. Washington St.
Chicago, IL 60602
Take CTA to Chicago Cultural Center
From the elevated lines: exit at Washington/Wabash and walk east.
From the subway: exit at Lake (Red Line) or Washington (Blue Line) and walk east.
Served by Michigan Avenue buses 3, 4, 19, 20, 26, 60, 66, 124, 143, 147, 151, 157 and Washington St. buses 4, J14, 20, 56, 66, 147
Artist and Project Information
Silvita Diaz Brown (she/her) is a Mexican-American choreographer, dancer, acrobat, yoga instructor and director of Sildance/AcroDanza, based in Chicago since 2008. She holds a BFA in Dance from Universidad de las Américas Puebla (Mexico) and an MFA in Theater/Choreography from York University (Canada). For the last 15 years, her work has been presented in Spain, India, Mexico, Canada and across the USA, and her work will tour to Cuba in August 2023.
Silvita uses her art to explore the self, to celebrate her Mexican heritage and to awaken insights about female empowerment. Her goal is to discover and articulate deep strengths and insights that inspire audiences to feel empowered in their identities and futures no matter where they come from. Her residency project Ellas Y Yo Mexicanas is inspired by Frida Kahlo and Sor Juana Inés de La Cruz, two historic Mexican women who broke away from external and internalized colonialist and marianismo expectations and power dynamics, and Silvita's connection to them as a contemporary Mexican female artist.
Christopher Knowlton, Ph.D., (he/him) is a movement artist and independent choreographer based in Chicago. His work spans multiple performative, interactive and immersive forms that explore the intersections of art, science, dance and technology. His work has been featured locally and internationally, including in Science Magazine's Dance Your Ph.D. Competition, TEDxWindyCity in Chicago, DANSCIENCE Festival in Canberra, Brisbane and Sydney, Chicago International Puppet Theater Festival, the Movement Computing Conference, the International Society of Biomechanics and the Field Museum in Chicago. Chris was a Chicago Dancemakers Forum 2020 Lab Artist. In addition to performing and choreographing, Chris is a biomechanical research scientist and manages the Motion Analysis Laboratory at Rush University Medical Center.
Chris's Dance Studio Residency will delve into how people can dance together remotely. Potentially, 3-D interactive spaces that use full-bodied movement and multisensory inputs could provide more inclusive, empathetic modes of remote collaboration. His research will expand on previous work (Extended Play) by employing portable tracking cameras to drive animated avatars. Unlike the previous work, which explored memory, isolation and nostalgia, this work will aim to understand how digital dance can better connect people who are not sharing physical space. Because the shared virtual space offers a realm for joyful transformation, the work will also borrow from queer theory and play with ideas of digital drag.
Part of DCASE's new Dance Residency Open Studio Series, Christopher Knowlton is hosting an open studio on Tuesday, March 14 from 6-7:30pm. Chris and his team will be showing some early experiments with three-dimensional multisensory tools for networking dancers together through digital means. A talkback will follow.
Tango 21 Dance Theater (T21DT) uses the language of Argentine tango to tell original, contemporary stories through live theater. Their productions combine traditional tango technique with contemporary dance styles, live music and actors. T21DT was founded in 2014 by Jorge Niedas (he/him) and Liz Sung (she/her) who write and choreograph each original show, drawing on tango's poetic lyrics and the rich variations in this classical dance form. The company started as an extension of Jorge's Argentine tango dance school, Tango 21, and is now comprised of Chicago-area dancers, actors and musicians. Their shows tour year-round throughout the Chicago area and Midwest.
In 2018, T21DT member Robby Williams (he/him) was injured in a gun violence incident that led to a spinal injury. As a wheelchair user and disabled dancer, Robby increased awareness within the company's culture regarding equality on stage and on the social dance floor. T21DT is now developing a system of physically integrated Argentine tango techniques, and in 2022, Robby, Liz and Jorge began transposing tango and Argentine folk dance movements for seated and standing dancers. This work will continue in their residency period, leading to a system of basic sequences that can be led and followed by dancers who use wheelchairs. These techniques will also inform choreography for future Tango 21 stage shows.
Christopher "Mad Dog" Thomas (he/him) is a dancer, choreographer, activist, youth mentor, and an exemplar of Juke/Footwork with more than 20 years of experience. Born and raised in Chicago's Altgeld Gardens project homes, his early career included dancing with K-Phi 9, House Arrest II and Second II None, and later Creation and FootworKINGz. In 2005, Christopher joined Kuumba Lynx, a healing and culture-making organization working for liberation for Chicago's youth and their families through artistic expression, becoming a teacher and program manager. Using footwork as a tool for activism, and drawing on lived experience, he engages youth and creates space to understand and address issues of environmental racism, police violence, the carceral system, and school-to-prison pipeline. Recognition for his arts and activism work include a Chicago Dancemakers Forum 2022 Lab Artist award, the Americans for the Arts 2022 Johnson Fellowship for Artists Transforming Communities and a 2023 IMAN Roster Artist Award.
For his Dance Studio Residency, Christopher selected 15 youth to collaborate and create new work that will be part of Boogie Wonderland. Boogie Wonderland imagines a world of dance without police, and a safe space for everyone regardless of race, sexual orientation or gender. The project will highlight how footwork can be performed to any genre of music and foreground diverse community dancers who deserve a spotlight. Boogie Wonderland is expected to be part of Juke for Liberation (J4L), a peer-produced collaboration and creative reconciliation of Chicago's Juke/Footwork communities.
Jean (he/they) is a choreographer who blends dance, burlesque, and circus into engaging movement patterns with heartfelt storytelling. They started their career as a self-taught hip hop and modern dancer, but quickly fell into Chicago's burlesque community and then into the counterculture worlds of drag, circus, and performance art. Notable credits include performance with Bad Taste Chicago, The Body Political, Modet Dance Collective, Movement Revolution Dance Crew, Links Hall's THAW, and Chicago Architectural Biennial. Jean is best known for their burlesque work under stage name Jean Wildest. They tour nationally as a burlesque soloist and have choregraphed four full-length burlesque shows. Since 2016, Jean's work has been informed by their identity as a nonbinary transman. Although they don't stagnate on trans narratives, their transness is present in all their work.
Just a Touch is Jean's most recent group piece and it will be developed in their residency. Born out of a rehearsal experiment when three queer artists – a cabaret headliner, a classically-trained dancer and a life-long circus performer – came together to share skills and learn choreography in a low-stakes environment, Just a Touch is about layering people, genres, and spaces to present entertaining artistry in a way that promotes queer community. It places the spectacle of circus and sincerity of clowning into a relationship with the movement research and partnering of dance. It also adapts cabaret skill sets to engage an all-ages audience.
Robyn Mineko Williams (she/her) is a multi-disciplinary artist, director, and producer. In 2015, she founded Robyn Mineko Williams and Artists with a mission to partner with a variety of dynamic artists to collaborate and create in the many lanes and intersections of performance, design, culture and place. She has been commissioned by Pacific Northwest Ballet, Hubbard Street Dance Chicago & Malpaso Dance Company, among others, and works as a creative on an array of projects including music videos, art installation, theater and film. A PGF-USA fellowship recipient and 2014 Dance Magazine's "25 to Watch," Robyn's work has been presented at Kennedy Center, Harris Theater for Music and Dance, Jacob's Pillow, MCA Chicago and more.
For her residency, Robyn is embarking on a new creation rooted in an exploration of her Japanese American family's experience before, during and after the incarcerations of WWII and the intergenerational ripples of trauma, love and resilience that followed. The work, inspired by recent time spent with her 96-year old grandma, is interdisciplinary. It blends archival research, dance, film, music, interviews and documentation, and considers collaboration, site-sensitive work, multi-disciplinary cohesion, social justice and themes of lineage and legacy. The final product may take the form of a film, live performance or a hybrid of the two. Regardless, dance will remain an integral element.