Regin Igloria: How Different It Is to Be Outside
May 7–August 21, 2016
Chicago Cultural Center, Michigan Avenue Galleries, 1st Floor South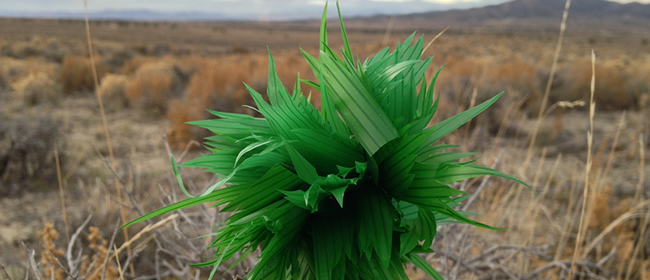 (click on image to enlarge)
(Image: Regin Igloria, Sushi Grass in Sagebrush (detail), 2015; Photo courtesy of the artist)
Regin Igloria's multi-disciplinary work includes performance, sculpture, photography, drawing and artist's books. He combines many of these modes to explore the social and consumerist implications of outdoor and endurance sport and leisure.
Public Programs
Bookbinding Workshop
Thursday, June 30, 5:30–7pm
Learn basic bookbinding techniques to get you started in the book arts. Participants will learn about materials, tools and methods for making your own variations of pamphlets, stab bindings and other common non-adhesive bindings and will walk away with 4-5 different books at the end of the session that can be used for journals and sketchbooks.
Garland Room, 1st Floor

---
Visit us:

Admission is FREE
Monday–Friday, 10am–7pm
Saturday–Sunday, 10am–5pm
(Closed Holidays)
Find us:
Chicago Cultural Center78 E. Washington St.Chicago, IL 60602
Take CTA to Chicago Cultural Center
From the elevated lines: exit at Washington/Wabash and walk east.
From the subway: exit at Lake (Red Line) or Washington (Blue Line) and walk east.
Served by Michigan Avenue buses 3, 4, 19, 20, 26, 60, 66, 124, 143, 147, 151, 157 and Washington St. buses 4, J14, 20, 56, 66, 147