---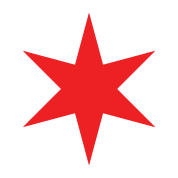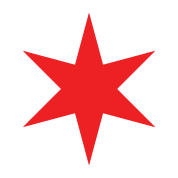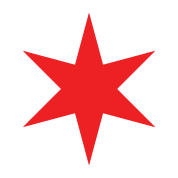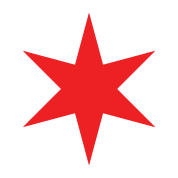 ---
The Mural Registry catalogs Chicago's long and rich tradition of murals and other street art and includes a growing list of completed murals created on private and public property. The Mural Registry was established to protect, preserve, and celebrate murals as significant public assets. The Mural Registry is managed and maintained by the Department of Cultural Affairs and Special Events (DCASE). DCASE will regularly update the registry, so we encourage you to visit our site as new murals are added to the database and highlighted in the slideshow above.
Questions? Email muralregistry@cityofchicago.org
Mural Registry FAQ's
WHAT IS A MURAL?: Section 7-28-065 of the Municipal Code of Chicago describes graffiti as an inscription, drawing, mark, or design that is etched, painted, sprayed, or drawn directly upon the exterior of any building or other structure and is visible from the public way. While this is the technical language from the ordinance, DCASE has chosen to use the word "mural" as an umbrella term that includes both graffiti and art murals, mentioned in Section 13-20-550 of the Municipal Code of Chicago, that have been registered or that people seek to register.
WHO CAN APPLY?: Artists, organizations, and property owners may register completed murals by submitting an application. Accepted murals will be assigned a unique Mural Registration ID and will receive an official emblem from the City of Chicago.
ELIGIBILITY: The Mural Registry catalogs and acknowledges the City's growing collection of f murals and will include a list of completed murals created on private and public property. Property owners, artists, and community members may register existing murals so that they may be cataloged in the Registry.

Existing murals on private property: A property owner may apply to DCASE to register a mural by submitting a completed application along with the requested supporting documentation. Artists or organizations involved in the creation of an existing mural on private property may submit an application with a letter of approval or the signature of the property owner for the application to be considered complete.
Existing murals on City-owned property: Members of the community (including artists and organizations involved in the creation of an existing mural) and aldermen may submit an application to DCASE to register murals that exist on City-owned property. Applicants may be asked to demonstrate proof of proper approvals and permits received in the creation of the existing mural before the mural will be added to the Registry.
Permission walls on private and City-owned property: Artists and property owners may submit applications to register "permission walls," i.e., exterior walls that have been specifically designated and approved by property owners for artists to paint on a rotating basis.
REVIEW CRITERIA: DCASE will only review completed applications submitted with the required documentation. In addition, applications will be reviewed based on the following criteria before being admitted to the Mural Registry.

Murals must be in good condition.
Murals may not be commercial in nature and may not depict a product placement for a business.
Murals will not be registered if they contain known gang symbols or depict an unreasonable or offensive act, utterance, gesture, or display that creates a clear and present danger of a breach of peace or imminent threat of violence.
Murals may not depict material harmful to minors.
Complete the application to register your mural.
Note: Application Does Not Save Progress. Ensure you have the requested information before starting the application.
Mural Registry Requirements and Application
Download the Mural Registry Resource Guide for FAQs and additional resources for creating murals.
Mural Registry Resource Guide (PDF)
Here is a selection of highlighted murals from the registry. Mural Registry Highlights will be updated regularly.