Shutter to Think: The Rock & Roll Lens of Paul Natkin
September 20, 2013—January 4, 2014
Chicago Cultural Center, Garland Gallery, 1st Floor South
Chicago Cultural Center > Visual Art Program > Exhibitions > Past Exhibitions > Shutter to Think

Produced by the Elmhurst Historical Museum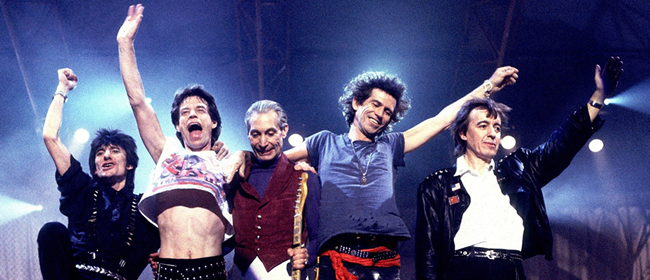 (click on image to enlarge)
Paul Natkin is widely considered to be one of Chicago's greatest music photographers. Starting in the mid 1970s, Natkin traveled the world capturing signature moments of drama, excitement, outrageousness, and excess that propelled rock's tumultuous history. His astute eye and knack for capturing "the decisive moment" have earned international acclaim and resulted in numerous magazine and album covers.
Learn the stories behind many of Natkin's photos of rock icons in their early careers including Bruce Springsteen, The Rolling Stones, Prince, Ozzy Osbourne and many more. The exhibit narrative was written by Chicago Sun-Times staff writer Dave Hoekstra.
The exhibit features dramatic large imagery and incisive interview video segments produced by the Tribeca Flashpoint Academy for Media Arts.
"Shutter to Think: The Rock & Roll Lens of Paul Natkin" was curated and designed by Lance Tawzer, Curator for the Elmhurst Historical Museum.

---
Visit us:

Admission is FREE
Monday–Friday, 10am–7pm
Saturday–Sunday, 10am–5pm
(Closed Holidays)
Find us:
Chicago Cultural Center
78 E. Washington St.
Chicago, IL 60602
Take CTA to Chicago Cultural Center
From the elevated lines: exit at Washington/Wabash and walk east.
From the subway: exit at Lake (Red Line) or Washington (Blue Line) and walk east.
Served by Michigan Avenue buses 3, 4, 19, 20, 26, 60, 66, 124, 143, 147, 151, 157 and Washington St. buses 4, J14, 20, 56, 66, 147
Photo Gallery
(Photo credit: Paul Natkin)