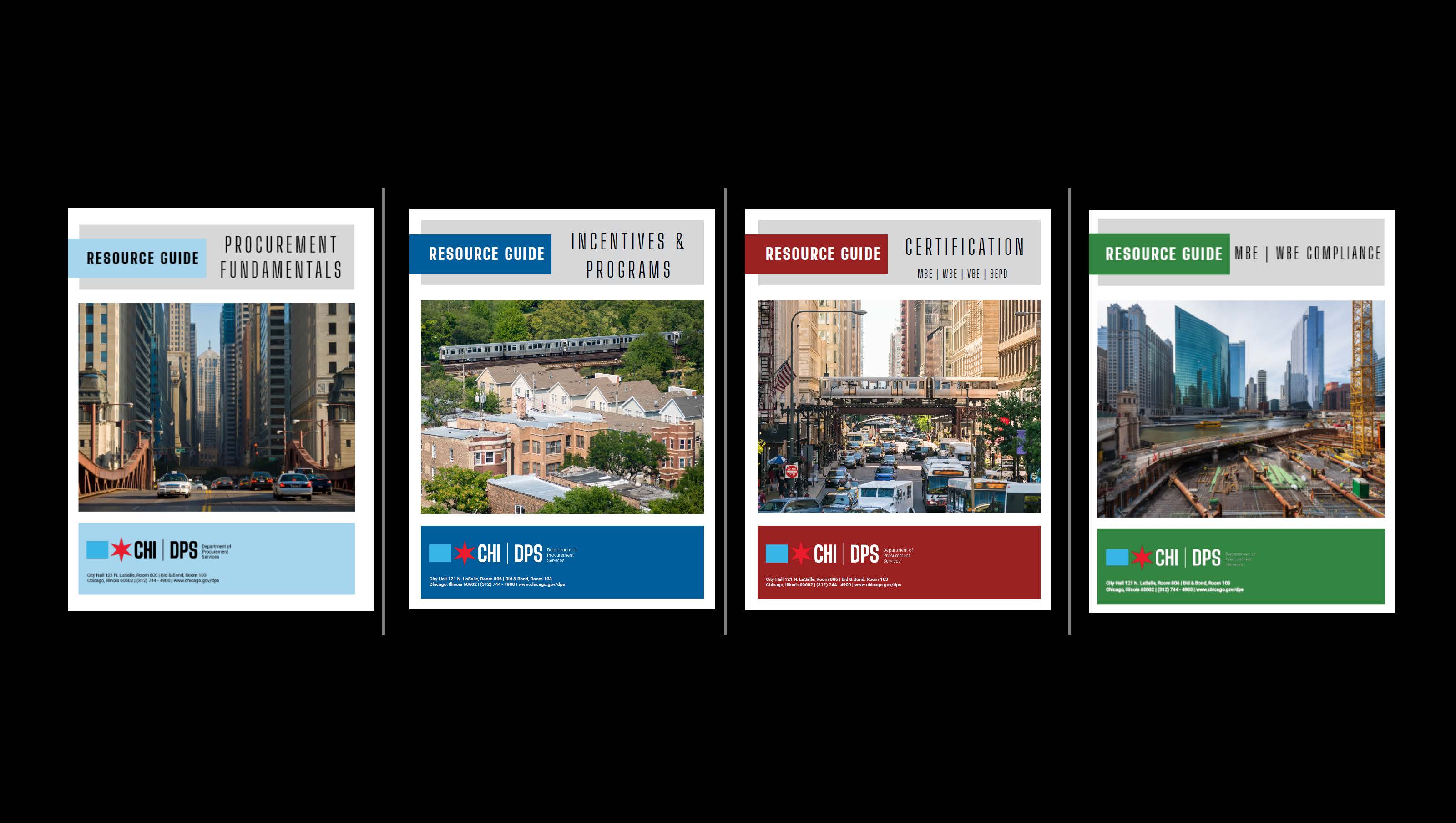 DPS has published a four-volume Resource Guide, expanding on the guiding principle of transparency. The series of Resource Guides were developed to provide a comprehensive understanding of the City procurement process that is accessible for businesses at every stage of the contracting process.
The four-volume resource guides were divided into key areas of the procurement process:
The four-volume Resource Guide is a key initiative of many efforts led by DPS to enhance the City's procurement processes, which are aligned with the Mayor's commitment to creating competitive, fair, and transparent procurement for the City of Chicago.