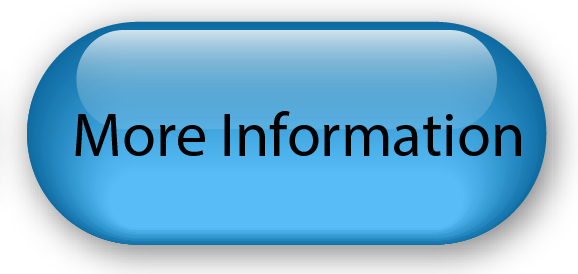 The City of Chicago Department of Procurement Services (DPS) hosted their annual Construction Summit on Thursday, February 16, 2023. Each year, this event provides residents and business owners an unparalleled opportunity to network and gain information about upcoming construction and construction-related projects in the City of Chicago. In addition, attendees met with 80 exhibitors representing all levels of government, City of Chicago Assist Agencies, and other anchor organizations in the business industry. This year's Summit included vendors participating in the Business-to-Business matchmaking sessions and engaging with industry PRIME Contractors, Subcontractors, Suppliers, and other business representatives to discuss how they can joint venture on contracting opportunities.
2023 CONSTRUCTION SUMMIT AGENDA
OPENING REMARKS:
Aileen Velazquez, Chief Procurement Officer, City of Chicago Department of Procurement Services
KEYNOTE SPEAKER:
Nosa Ehimwenman, President & CEO, BOWA Construction
10:00 AM - 11:00 AM LEADERS ROUNDTABLE: RETHINKING AND FINDING FINANCIAL RESOURCES FOR
YOUR BUSINESS
The Financial Services industry constantly evolves to encompass a broad range of business services in today's business environment. This panel will explore key business opportunities and challenges and share various innovative solutions and financial best practices.
MODERATOR:
Laforce Baker, Vice President of Community Impact, World Business Chicago
PANELISTS:
Allies for Community Business
Brad McConnell, CEO
HACIA and Wintrust Financials
Susana Meza, HACIA Board Member and Vice President Wintrust Financials
JP Morgan Chase
Pamela Randle, V.P. Sr. Business Consultant, Minority Entrepreneur
U.S. Small Business Administration
Robert Esquivel, Supervisory Lender Relations Specialist
11:30 AM - 12:30 PM LEADERS ROUNDTABLE: DEVELOPING PEOPLE AND BUSINESSES THAT WILL
TRANSFORM COMMUNITIES
There are over two million people incarcerated in the United States prison system, and there are over 600,000 inmates released from our prison system annually. Returning residents often face distinct challenges and social inequalities when transitioning from incarceration back into communities. For example, with a skilled labor gap issue plaguing the construction industry, people desire to achieve gainful employment. Regrettably, most returning residents struggle to secure employment and return to prison.
Employment and a stable income are necessary to support tone's family, pursue life goals and strengthen the community. Unfortunately, along with the stigma for formerly incarcerated people re-entering society, there are also barriers to employment and a lack of training and job skills. However, many skilled trade jobs offer some form of on-the-job training in addition to technical or vocational education and apprenticeship.
Join us to discuss initiatives, programs, and services that support formerly incarcerated individuals re-entering from life behind bars and how they can gain skills and resources for entrepreneurship.
MODERATOR:
Lisa Freelon, Department of Procurement Services, City of Chicago
PANELISTS:
City of Chicago Office of the Mayor
Willette Benford, Director of Re-Entry
Chicago Women In Trade
Jayne Vellinga, Executive Director
Power Construction
Bob Gallo, Chief Operating Officer
Revolution Workshop
Manny Rodriguez, Founder & Executive Director
10:00 AM - 4:00 PM EXHIBIT HALL - We will open the Exhibit Hall at 10:00 AM after the Keynote Speaker
12:00 PM - 2:00 PM LUNCH
12:00 PM - 4:00 PM BUSINESS-TO-BUSINESS MATCHING EXPERIENCE
(There will be a registration for this event once the Prime Contractors Confirm)
1:00 PM - 2:00 PM LEADERS ROUNDTABLE: BUILDING INCLUSIVE ECONOMIC DEVELOPMENT:
DIVERSITY IN CONSTRUCTION
Small business is big in America: There are 33.2 million small businesses across the country, according to the Small Business Administration (SBA), and they employ 61.7 million people. That's 46.4% of all U.S. workers. Small businesses create jobs for residents. By giving jobs to workers in their communities, small businesses promote economic self-sufficiency and help to reduce poverty. When small businesses thrive in these communities, it creates jobs that foster "neighborhood wealth and financial stability."
Today we will explore racial equity and economic development in government contracting and how local government can assist the advancement of racial equity by strengthening community and business partnerships with vendors and PRIME Contractors.
MODERATOR:
Karen Freeman-Wilson, President, Chicago Urban League
PANELISTS:
Business Leadership Council
Montel Gayles, Chief Executive Officer
Escarpita Construction
Jorge L. Escarpita, Founder & President
Trice Construction Company
Stephanie Hickman, President & CEO
UJAMMAA
Jimmy Akintonde, President & CEO
2:30 PM - 3:30 PM LEADERS FIRESIDE CHAT: REVITALIZING A RESILIENT CITY WITH
WOMEN IN CONSTRUCTION
Economic data from recent years shows that women, minorities, and immigrants are pursuing their dreams of building their businesses. Many marginalized groups have realized that starting a business may be the most pragmatic route to financial independence and prosperity.
Join us as we talk with women in construction who are invested in revitalizing the City of Chicago and its 77 communities.
MODERATOR:
Guadalupe Vasquez Co-Founder, CEO, US Council of Hispanics in Construction
PANELISTS:
CKL Engineers
Mae C. Whiteside, CEO
Federation of Women Contractors
Jaemie Neely, Executive Director
Garza Karhoff Engineering LLC
Brenda Garza Karhoff, President & Principal Founder
National Association of Black Women In Construction
Ann McNeill, Founder
Sandi Llano & Associates
Sandi Llano, President
4:00 PM - 5:00 PM WORKSHOP PRESENTATIONS
ROOM 1101: INTRODUCTION TO THE JOB ORDER CONTRACT (JOC) PROGRAM
A construction-focused workshop with an overview of the bidding process and highlights of incentives and programs that relate to construction opportunities. The JOC Program includes the Small Business Initiative (SBI), Mid-size Business Initiative (MBI), Equal Employment Opportunity (EEO), Apprentice Utilization Bid Preference, and many more. Join us to learn how a Job Order Contract could benefit your company.
PRESENTED BY:
Gordian
Michael Judd, Senior Account Manager, Mid Lakes Region
ROOM 1102: LET'S TALK ABOUT THE CITY OF CHICAGO INCENTIVES AND PROGRAM
The Department of Procurement Services has prioritized ensuring that all interested businesses have the opportunity, information, and resources to compete for City contracts. This workshop will feature incentives and programs created to increase the diversity of the businesses that bid on and earn City Contracts. Learn comprehensive information on ways to grow your business, increase capacity, foster mutually beneficial business relationships, and be more competitive on City contracts. Learn about the Small Business Initiative, BEPD Incentive, M/WBE Mentorship Program, Veteran-Owned Business Enterprise (VBE), and many more.
PRESENTED BY:
City of Chicago Department of Procurement Services
Courtney DelGiudice, Attorney
ROOM 1103: WORKING WITH GOVERNMENT ENTITIES: PROCUREMENT AND CERTIFICATION
Are you interested in bidding on government contracting opportunities? Join us to hear an overview of each government procurement office's requirements for contracting opportunities and a brief overview of how to become certified.
MODERATOR:
City of Chicago Department of Procurement Services
Cordell McGary, Sr. Certification Officer
PANELISTS:
Cook County Department of Procurement Services
Raffi Sarrafian, Chief Procurement Officer
State of Illinois, Business Enterprise Program
Bruce Montgomery, Commissioner Illinois Commission on Equity and Inclusion