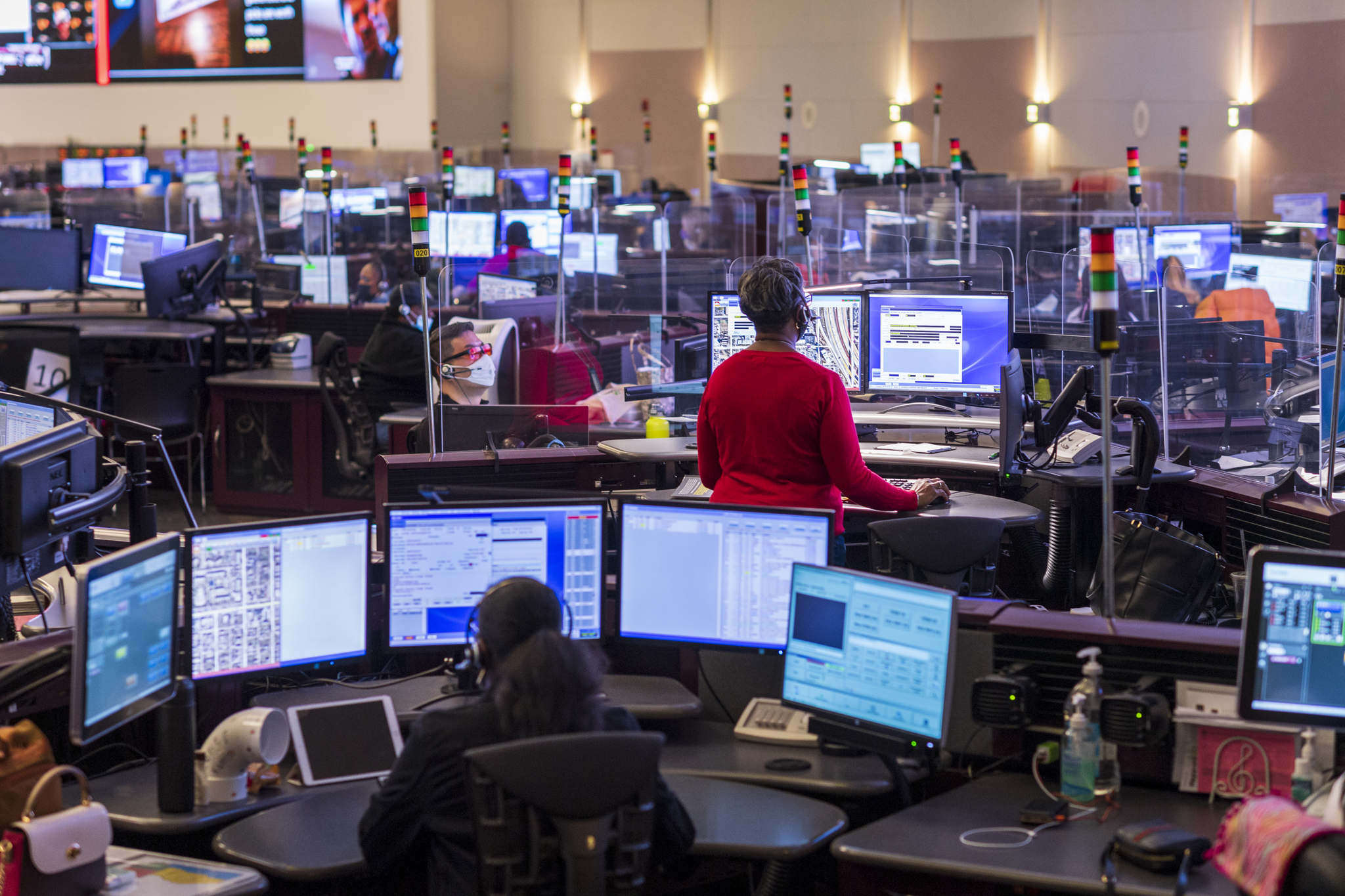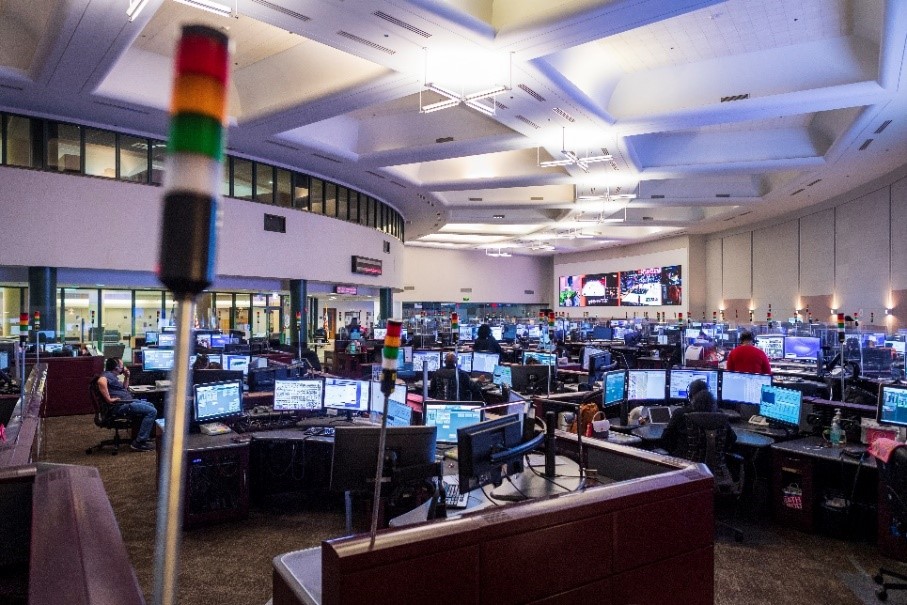 The OEMC's 9-1-1 Operations handles all emergency calls for the City of Chicago. The 9-1-1 Center is responsible for dispatching all police, fire, and emergency medical services for the city.
Tips for Calling 9-1-1
Often callers are in distress, which may cause frustration with the information gathering being done by 9-1-1 personnel. It's important to know before an urgent situation occurs how to provide the important information need to save lives.
Smart911
Smart911 is a free, voluntary and secure service that allows individuals and families to provide personal, medical, or situational information when they call 9-1-1 to help first responders rapidly assist in the case of an emergency. The Smart911 profile you create is displayed to the call taker when you call 9-1-1 from the registered phone number.
Help with Location - Because most 9-1-1 calls are made from cell phones today and by providing home address in the profile, the call taker can possibly better verify the location of the incident when time is of the essence.
Prepare First Responder - In COVID-19 times, by including vaccination data and other household information, the first responders can know vital information prior to arrival.
Get Resources Needed - Medical details and conditions such as allergies, medicines, mental health situations and autism can be provided which can help to get the resources needed. Residents can also sign up for a safety profile in ANY language and indicate that they or someone in the household has difficulty communicating in English. 9-1-1 will know to connect them with an interpreter ASAP in an emergency.
Save Your Pet - Do you share your home with pets? This information can assist firefighters in their search to bring everyone, including your pets, to safety.
Visit the links below for additional information and to complete a Smart911 profile.
Complete information on Smart911, included social media and flyers.
Smart911 Home Surveillance Camera Feature
There are many life-saving benefits of creating a Smart911 profile which helps first responders to quickly facilitate the proper response in the event of an emergency. A new feature gives residents the ability to opt-in to share their home surveillance camera footage with the Chicago Police Department in the event that a crime occurs at their residence neighborhood.

All Smart911 profiles are private; opting in to this feature does not authorize anyone access to your home cameras without your awareness, you will always be contacted for permission to access your cameras and can choose to decline.
To learn more about Smart 911, to create a profile, or to opt-in to this feature, go to www. Smart911.com or download the Smart911 app.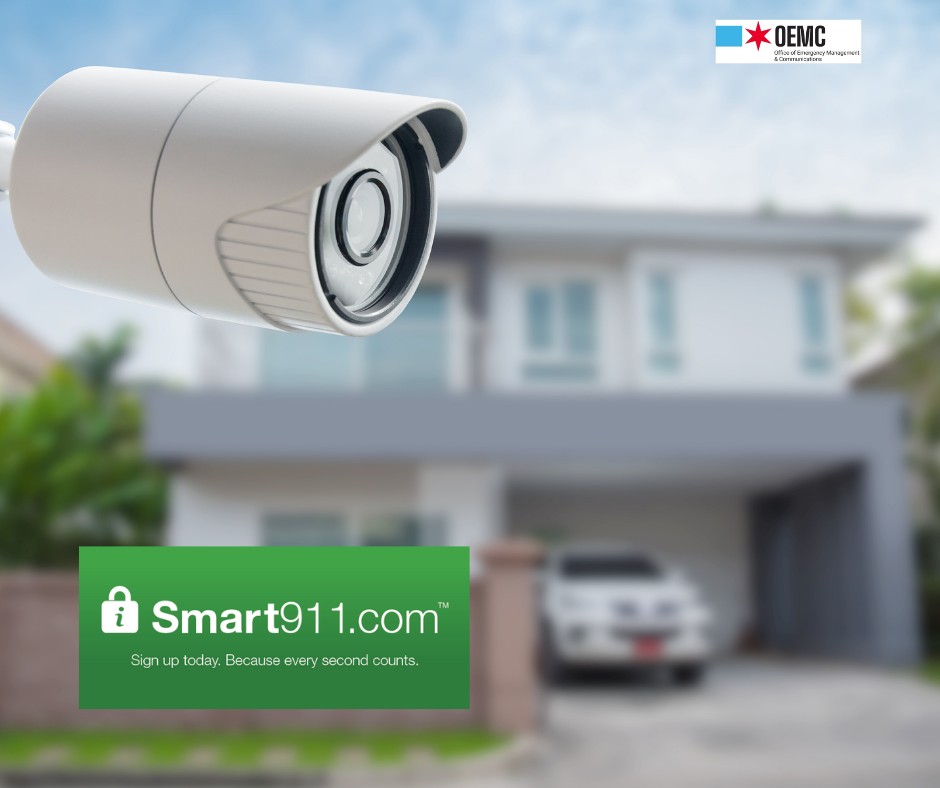 How to Call 9-1-1
A series of educational videos on OEMC Chicago YouTube Channel