Energy Conservation Requirements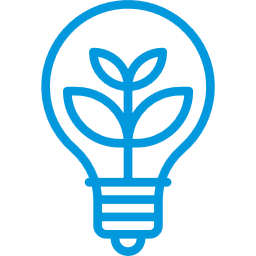 The 2019 Chicago Energy Conservation Code (Title 14N of the Municipal Code), based on the 2018 edition of the International Energy Conservation Code applies to permit applications started on or after June 1, 2019. Solar reflectance requirements for roof coverings also apply and are found in Section 1515 of the Chicago Building Code (Title 14B).
Required Energy Conservation Compliance Statement
For every permit application with architectural plans, an Illinois-licensed architect or engineer who is familiar with the project and the Chicago Energy Conservation Code's requirements must complete a one-page compliance statement, using the forms available on this page.
The signed and sealed compliance statement must be uploaded with supporting documents to the E-Plan system as part of the permit application process.
Please upload the completed Compliance Statement(s) and supporting documents to the following folder in E-Plan:
Document Submittals > Energy Conservation Compliance
Plan Review
As part of the application screening process, the project manager or project administrator will confirm that the required compliance statement and supporting documents have been uploaded to E-Plan. For projects which are subject to plan review, plan reviewers may also spot-check for compliance with substantive energy conservation requirements and requirements to include certain information on the plans.
Department Inspections
During inspections, Department of Buildings inspectors will spot-check that construction is being completed in accordance with the approved permit plans, which is why it is important that required information about insulation materials, fenestration, and building equipment is shown on the plans. If this information is missing, it may require a revised permit or additional inspections and delay approval of the work.
Commissioning and Post-Construction Testing Obligations
For several types of work and methods of compliance, the energy conservation requirements include commissioning and post-construction testing to verify building performance. It is the responsibility of the licensed design professional who completes the compliance statement to inform the permit applicant/building owner in writing of all commissioning and post-construction testing requirements which apply to the permitted work. Written reports of testing do not need to be filed with the Department unless specifically requested.
Free Technical Assistance for Design Professionals
Free technical assistance and training on energy conservation code compliance is available from the University of Illinois's Smart Energy Design Assistance Center: https://smartenergy.illinois.edu/energy-code. These services are funded in whole or in part by the Illinois EPA Office of Energy.
Supporting Information Facts
Department:
People We Serve:
Programs & Initiatives: