Chicago Cultural Center Learning Lab
Open during Meet an Artist, 12-2pm
Chicago Cultural Center, 1st Floor South • FREE Admission
Learning Lab is an interactive studio that offers sights, sounds, and experiences for visitors of all ages and a wide range of abilities. Reinvigorated by design team Made in Englewood (Eric Hotchkiss and Andre Westhelle).
Learning Hub in the Learning Lab
The Learning Lab is a free public space that makes learning visible.
Do you want to make the Chicago Cultural Center your hub for educational and creative activities?
Educators, artists, and non-profit organizations are invited to submit proposals to make our Lab your Hub.
Meet an Artist Schedule, 12-2pm
September – December 2023
Second and Fourth Fridays & Saturdays, 12-2pm

September 8, 9 & 22, 23
October 13, 14 & 27, 28
November 10, 11 & 24, 25
Mobile Makers Chicago with CAB Youth Council
This nonprofit organization makes design education accessible to all. Their bright orange renovated mail truck can be spotted around the city encouraging conversation about positive change in the built environment. Join us for design and skill-building workshops.

Aquil "AQ" Charlton
June 1 – August 31, 2023
Second and Fourth Fridays & Saturdays, 12-2pm

June 9, 10, 23, 24
July 7, 8, 21, 22
August 11, 12, 25, 26
Summer Artist In Residence, Aquil "AQ" Charlton, is a musician, teaching artist, and leader of public studio and instrument making workshops. Aquil is an active member of Mobile Music Box and the Mobilize Creative Collaborative. During this residency AQ will be making additions to his Mobile Music Box workshop vehicle on site. Join us for some great DIY instrument making workshops and jam sessions with other collaborating artists. AQ will also have a mobile studio set-up to generate a library of sounds that will be woven into music and played through the sound dome in the Learning Lab.
Groups interested in scheduling a visit can reach out to susan.friel@cityofchicago.org.

---
Visit us:
Admission is FREE
Open Daily, 10am–5pm
Exhibitions close 15 minutes before the building closes
(Closed Holidays)
Plan Your Visit
Self-Guided Public Art Tour Guide (PDF)
---
Find us:
Chicago Cultural Center
78 E. Washington St.
Chicago, IL 60602
Take CTA to Chicago Cultural Center
From the elevated lines: exit at Washington/Wabash and walk east.
From the subway: exit at Lake (Red Line) or Washington (Blue Line) and walk east.
Served by Michigan Avenue buses 3, 4, 19, 20, 26, 60, 66, 124, 143, 147, 151, 157 and Washington St. buses 4, J14, 20, 56, 66, 147
A Long Walk Home
March 3 – May 27, 2023
Second & Fourth, Fridays & Saturdays, 12-2pm

A Long Walk Home's Scheherazade Tillet and Robert Narciso will be in the artists in residence in The Learning Lab. As part of the "Meet an Artist" series, the artists will invite visitors to participate in the creation of The Black Girlhood Altar to honor and create awareness for missing and murdered Black girls and young women.
For more information, visit our Artist-in-Residence webpage.
Open House
Thursday, June 15, 5-7pm
Visit the Learning Lab to make, decorate, and play your own simple music instruments with summer 2023 resident artist, Aquil "AQ" Charlton. Experiment with making thumb pianos, tambourines, box guitars, and more.
Meet an Artist with Project Onward featuring Fernando Ramirez and John Behnke
Friday, January 13
Saturday, January 14
Friday, December 9
Saturday, December 10
Maggie Bridger, Cultivating Chicago's Disability Dance Community

Maggie Bridger is a sick and disabled dance artist and scholar whose work centers around disabled bodyminds in dance, with a focus on reimagining pain through the creative process. In residence at the Learning Lab, Maggie is partnering with High Concept Labs and local disabled dance artists to develop a pilot program to support and platform Chicago's disabled dancemakers."
Sunday, October 23, 1-3pm
Friday, October 28
Saturday, October 29
Friday, November 11
Saturday, November 12
Friday, November 25
Saturday, November 26
Indira Johnson, Ten Thousand Ripples
Indira Johnson is an artist and peace activist who uses art as a catalyst to foster dialog about peace and non-violence. Her residency marks the 10th anniversary of the Ten Thousand Ripples Project (TTR) in which 100 fiberglass and resin Emerging Buddha sculptures were installed at sites in ten Chicago-area neighborhoods. TTR is a partnership between artist Indira Johnson and Changing Worlds. "A powerful and profound need exists within each of us to know that peace is possible in spite of the violence that surrounds us," Johnson says.
On Friday, September 30, 6-10pm in conjunction with the Ragamala festival, Johnson invites all visitors to join in the creation of Community Blessings Rangoli drawing in the Learning Lab, using flowers, herbs, dirt, and other natural materials. The Rangoli Drawing will continue October 14 and 15, 11am-3pm with a closing ceremony at 2:30pm involving Maggie Bridger and dancers from Unfolding Disability Futures. All are invited to participate.
Influenced by a South Asian folk-art tradition. the Community Blessings Rangoli drawing is created from natural materials that embody wishes for the well-being of our community and demonstrate our collective hopes for a peaceful world.
Friday, September 9
Saturday, September 10
Friday, September 23
Saturday, September 24
Friday, September 30, Ragamala special event, 6-10pm
Friday, October 14, 11am-3pm
Saturday, October 15, 11am-3pm
---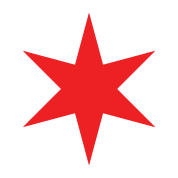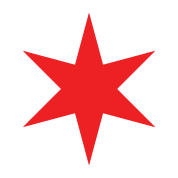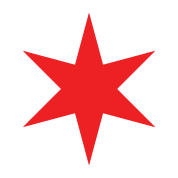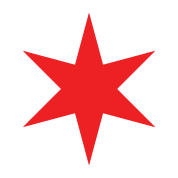 ---
Education and Engagement
Learning Lab / Learning Light - Explore how your movements affect light and color in this installation by Liviu Pasare visible from both inside and outside the Learning Lab.
Rolling Walls - Divide and define the space with two mobile walls inspired by CTA cars and feature exhibition space for small objects as well as storage for the A-frame tables.
Interactive Wall - Explore making your own music by tightening strings and pegs or tapping on a slotted drum, peer into spaces for intimate viewfinder surprises, or relax with a book off the shelf.
Mobile Art Cart - Hands on exploration of color, light, tone, and space on the go. Created by Rich Faron and Museum Explorer.
---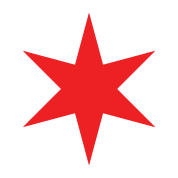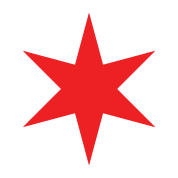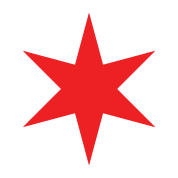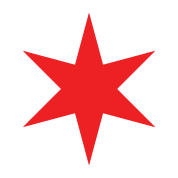 ---
Enjoy these features from beyond the glass doors:
Explore how your movements affect light and color in this installation by Liviu Pasare entitled, "Learning Lab / Learning Light."
Enjoy selected artwork and videos of programs from artists around the world projected onto the wall as part of a curated series, "Now Playing…Sights and Sounds."
---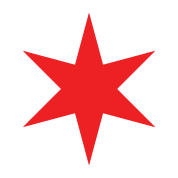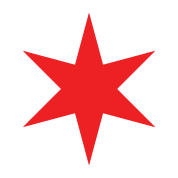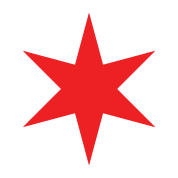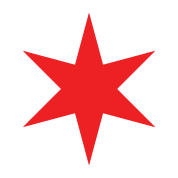 ---
"Earning & Learning" with Shine On, Chicago!
Teens spent their winter and spring breaks "Earning & Learning" with Shine On, Chicago! in the Learning Lab at the Chicago Cultural Center. Shine On, Chicago! worked with 16 CTE Digital Media students to create digital portfolios which will be key in securing entry-level jobs in advertising, web design, video production and photography. During Spring Break, participants worked with professional video cameras and computer to create TikTok videos and other marketing tools for "real-world" experiences; and developed digital media campaigns to encourage their peers to visit the Chicago Cultural Center Learning Lab.
Chicago: Where Comics Came to Life (1880-1960) - Comics are meant to be read and not just seen. Check out this amazing exhibition of Comics that tell stories of everyday existence rooted in Chicago's neighborhoods. Learn about the important work of the first African American and woman cartoonists widely published in newspapers. Meet contemporary cartoonists and discover how they are continuing (or bucking) the traditions that came before them. Originally aired on Streamables, Inc. on Sept 8, 2021.
---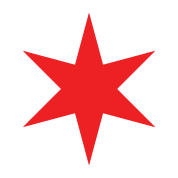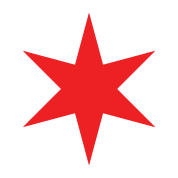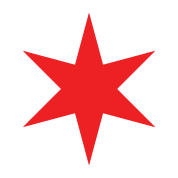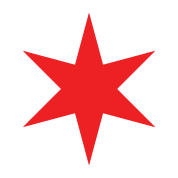 ---