Performance Art Residency
Suspended Culture: April 28–July 8, 2023
Open Studio: Fridays & Saturdays, 1-3pm
Open House: Thursday, June 15, 4-8pm
Performance Festival: July 7 & 8, 1-6pm
Chicago Cultural Center, Sidney R. Yates Gallery, 4th Floor North
DCASE Homepage > Chicago Cultural Center > Artist-in-Residence > Performance Art Residency
Suspended Culture's residency goal is to research Black sacred space, Black home-making, and Black domestic practices by: transforming Yates gallery into a space of rest, holding conversations with invited public, hosting a festival/showing in their final week in the space, and creating an audiovisual archive.
---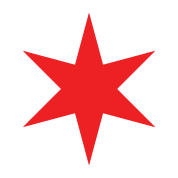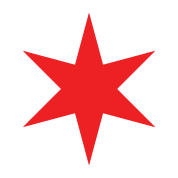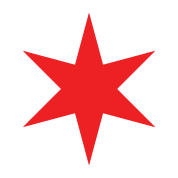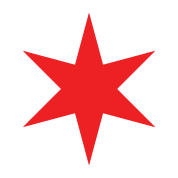 ---
The installation will take shape slowly over the course of the residency, culminating in the public performances in early July. Throughout the residency, researchers, artists, community workers, healers, and community members are invited into the Yates Gallery at the Chicago Cultural Center to have conversations about Black sacred space, Black homemaking, and Black grounding, and to participate in the unfolding of the project. The work is inspired by and indebted to the work of The Nap Ministry (Tricia Hersey), bell hooks, and Audre Lorde.
The public is invited to visit the residents, engage in the space, participate in conversations, view videos and resources, and attend performances & panels.
Schedule
Open Work dates (Public Welcome)
Fridays & Saturdays, 1-3pm
Content on Open Work dates will change week to week with some dates being observational and others interactive. Stay tuned for updates posted here for project plan updates.
Public Performance Festival
Friday, July 7 & Saturday, July 8, 1-6pm
July 7th
1-2pm: Installation open to public
2-3pm: Scavenger Hunt with Jordan Brown
3-4pm: Installation open to public
4-5pm: Screening of interviews and collected audiovisual material
5-6pm: Installation open to public & closing Suspended Culture Performance
July 8th
1-2pm: Installation open to public
2-3pm: Songwriting Workshop with Angel Bat Dawid
3-4pm: Selma Sims (Horticulturist from Gardeneers) Workshop
4-5pm: Panel discussion with Andres Hernandez (Art/ Black Cultural Worker), Crystal (Movement)
5-6pm: Installation open to public & closing Suspended culture performance
RSVP is requested, but not required for these free event. Accommodation requests can be noted in the reservation process.
Events may be filmed. Entering the space will be considered acceptance to be filmed.

---
Visit us:

Admission is FREE
Open Daily, 10am–5pm
Exhibitions close 15 minutes before the building closes
(Closed Holidays)
Find us:
Chicago Cultural Center
78 E. Washington St.
Chicago, IL 60602
Take CTA to Chicago Cultural Center
From the elevated lines: exit at Washington/Wabash and walk east.
From the subway: exit at Lake (Red Line) or Washington (Blue Line) and walk east.
Served by Michigan Avenue buses 3, 4, 19, 20, 26, 60, 66, 124, 143, 147, 151, 157 and Washington St. buses 4, J14, 20, 56, 66, 147