DFSS CSD Family and Community Engagement Services RFP Legal Ad
DESCRIPTION: Department of Family and Support Services (DFSS), Chicago Early Learning Family and Community Engagement Services RFP
This Request for Proposal seeks to award one (1) support service provider that can provide subject matter expertise, training, and technical assistance to the Department of Family and Support Services (DFSS) and its Chicago Early Learning (CEL) direct service providers in subjects related to Family and Community Engagement (FCE) Services as a support service delegate agency.
Through the provision of work by the awarded support service provider, DFSS will meet the following goals:
DFSS and its direct service delegate agencies will maintain compliance in providing comprehensive, integrative FCE services and strategies that support families through program foundations and impact areas to achieve the seven family outcome goals of the Head Start Parent, Family and Community Engagement (PFCE) Framework.
DFSS will ensure direct service delegate agencies have strategically planned for and are continuously implementing strategies to ensure the following program goals identified in our CEL RFP are met:
Fully implement improvements to the family engagement system across all early learning programs, including reducing family service worker caseloads and increasing staff credentials.
All programs must adapt a research based; DFSS approved parent engagement curriculum aligned with the PFCE Framework.
All programs must implement the PFCE Framework throughout programming and operations to ensure family goals are met in support of achievement of child development goals, including school readiness.
DFSS anticipates awarding one contract for a total of $1,100,000 depending on the size of the proposed program. This contract will operate on a reimbursement basis only. No advances will be given. This initiative is administered by the DFSS through the federally funded Head Start program. Consequently, all guidelines and requirements of the DFSS and federal Head Start must be met.
The term of contract executed under this RFP will be from December 1, 2022 – November 30, 2026. Based on need, availability of funds and contractor performance, DFSS may extend this term for up to one (1) additional year.
For more information, please refer to the application posted on the City of Chicago's eProcurement page: https://eprocurement.cityofchicago.org/OA_HTML/OA.jsp?OAFunc=PON_ABSTRACT_PAGE&PON_NEGOTIATION_STATUS=ACTIVE
A note about the City's eProcurement System:
For those who have not done business with the City of Chicago before, registration in iSupplier is the first step to ensuring your agency's ability to conduct business with the City of Chicago and DFSS. Please allow five to seven days for your registration to be processed.
Current contractors need only to start an application via their existing iSupplier/eProcurement account.
All vendors must have a Federal Employer Identification Number (FEIN) and an IRS W9 for registration and confirmation of vendor business information.
RFP DUE DATE/SUBMISSION LOCATION:
July 1, 2022
12:00, NOON CST
Proposals must be submitted via on-line application.
E-mailed or faxed proposals will not be accepted.
PRE-PROPOSAL WEBINAR
A Pre-Proposal Webinar will be held on June 2, 10:00 a.m. – 11:30 a.m. Attendance is not mandatory but is advised.
Please register prior to the webinar's start using this link:
https://attendee.gotowebinar.com/register/3180451056200189197
A link to the completed Webinar will be available on-line at the DFSS website after the time and date listed above for those who cannot attend at the live scheduled time. Please register prior to the Webinar's start. The purpose of this pre-submittal event is to clarify the RFP process and the scope of the required services. Attendance is not mandatory, but it is strongly suggested that interested applicants attend.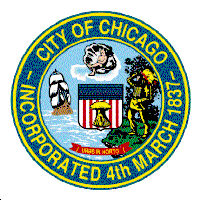 Brandie V. Knazze
Commissioner
Department of Family and Support Services
Lori E. Lightfoot
Mayor
City of Chicago
Alert Facts
Department:
People We Serve: