DFSS New Arrivals Meal Program RFP
City of Chicago
Department of Family and Support Services
DESCRIPTION: Department of Family and Support Services (DFSS),
New Arrivals Meals Program
The Department of Family and Support Services (DFSS) seeks applications for an Administrator(s) to establish and manage the New Arrivals Meal Program: providing high quality, culturally congruent, and nutritious meals for the City's New Arrivals shelter system. The New Arrivals Meal Program will serve migrants residing in temporary City-coordinated shelters across a variety of settings citywide (e.g., Park District facilities, decommissioned schools, hotels), as well as New Arrivals at temporary respite sites (e.g. Police Stations).
The New Arrivals Meal Program Administrator(s) will be responsible for (1) ensuring that meals, snacks, hydration, and related nutrition supplies and equipment are provided to New Arrivals Shelters and respite sites citywide (or within a geography as specified by DFSS), (2) oversight and quality control/assurance related to meal delivery, as specified in this RFP for New Arrivals, and (3) facilitating food safety training for staff handling or serving food as well as resident nutrition training. To embed local knowledge and involvement in the New Arrivals Meal Program, awarded providers are encouraged to subcontract meals from local business or community organizations. The landscape of new arrivals shelters is in flux as needs shift and new sites are identified. The Administrator(s) will provide meals for new arrivals shelter locations and respite locations as specified in this RFP, and additional shelters and locations as specified by DFSS in response to ongoing changes.
Goals of this RFP include:
Provide dignified, culturally congruent, and nutritious food

In accordance with the United States Department of Agriculture, culturally congruent foods describe safe and nutritious foods that meet the diverse tastes and needs of customers based on their cultural identity.
Promote the health and well-being of all clients

The Centers for Disease Control and Prevention notes that healthy eating in childhood and adolescence is important for proper development. Malnutrition is a concern as children arrive to Chicago from the long trek during their migration journey.
The provision of frequent and nutrient rich food will ensure that clients are fed, healthy, and on the path towards well-being.
Avoid adverse health conditions

New arrivals come with diverse health needs and the provision of healthy meals prevents exacerbating current ailments, prevent chronic disease, and reduce health care utilization
Special meals will be provided for individuals with dietary restrictions.
The term of contract(s) executed under this RFP will be from December 1, 2023 – December 30, 2024. Based on need, availability of funds, and contractor performance, DFSS may extend this term for up to five times for six-month terms. Continued support will be dependent upon the selected Respondent's performance and the continued availability of funding and need.
Anticipated funding per award will be based on a per client per day meal cost of $13-$17. There will be up to two awards for this RFP. This contract will operate on a reimbursement basis only.
For more information, please refer to the application posted on the City of Chicago's eProcurement page under current bids:
www.cityofchicago.org/eProcurement
Solicitation #9785
A note about the City's eProcurement System:
For those who have not done business with the City of Chicago before, registration in iSupplier is the first step to ensuring your agency's ability to conduct business with the City of Chicago and DFSS. Please allow five to seven days for your registration to be processed.
Current contractors need only to start an application via their existing iSupplier/eProcurement account.
All vendors must have a Federal Employer Identification Number (FEIN) and an IRS W9 for registration and confirmation of vendor business information.
RFP DUE DATE/SUBMISSION LOCATION:
November 9th, 2023
12:00, NOON CST
Proposals must be submitted via on-line application.
E-mailed or faxed proposals will not be accepted.
PRE-PROPOSAL WEBINAR
A Pre-Proposal Webinar will be held on October 18, 2023. Attendance is not mandatory but is advised.
Please register prior to the webinar's start using this link:
https://us02web.zoom.us/webinar/register/WN_F4_J-1t9TZasKXii3TFEYQ
A link to the completed Webinar will be available on-line at the DFSS website after the time and date listed above for those who cannot attend at the live scheduled time. Please register prior to the Webinar's start. The purpose of this pre-submittal event is to clarify the RFP process and the scope of the required services.
Webinar link: https://youtu.be/rMGy4PYhwXo
Download the 2023 DFSS New Arrivals Meal Program RFP Webinar PDF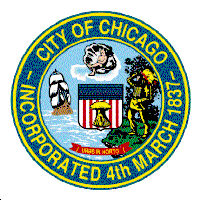 Brandie V. Knazze
Commissioner
Department of Family and Support Services
Brandon Johnson
Mayor
City of Chicago
Alert Facts
Department:
People We Serve:
Programs & Initiatives: