Infant Toddler Programs (Birth to age 3 yrs.)
Provide families who are working or enrolled in school or training with quality programming for their youngest children. Children benefit from personalized attention. Families have access full day and full year care in licensed centers or day care homes.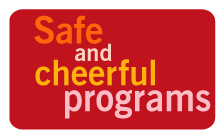 Early Head Start Programs
Provide low-income families with services and resources for young children. This program serves pregnant women and infants from birth to age three. Pregnant women learn health, nutrition and developmental information to assist in their transition to motherhood. Once the baby arrives, we provide new infants with the
care and attention that stimulates a healthy development. This program provides families with free, full-year, full-day services and Home Visiting options.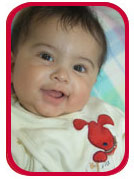 Prevention Initiative Programs (Pre-natal to 3 yrs.)
Provide early childhood programming for prenatal parents and at-risk children birth to age three in community-based organizations (CBOs), using center-based and home visiting program models. "At risk" children are defined as those who, because of their home and community environment, are subject to a myriad of socio-economic challenges and barriers in language, culture, and economics. These barriers have been determined, as a result of screening procedures, to potentially place them at risk for academic failure.
How to Apply
For application information, please call the Chicago Early Learning Hotline at 312.229.1690.
Service Facts
Department:
People We Serve:
Programs & Initiatives: