DFSS Chicago Rapid Re-Housing For Survivors of Gender-Based Violence and Human Trafficking Program Coordinator RFP
City of Chicago
Department of Family and Support Services
Legal Advertisement Request Form
DESCRIPTION: Department of Family and Support Services (DFSS),
The Chicago Rapid Re-housing for Survivors of Gender-Based Violence and Human Trafficking Program Coordinator
RFP
As part of Mayor Lightfoot's Chicago Recovery Plan and her Citywide Strategic Plan to Address Gender-based Violence and Human Trafficking, the Department of Family and Support Services (DFSS) Division on Domestic Violence (DDV) seeks applications from organizations to provide the financial administration and to coordinate the placement and support services for survivors of gender-based violence (GBV) and/or human trafficking (HT). These survivors include individuals or households fleeing GBV and/or HT and as a result, are living in temporary, unstable living situations, in shelter or on the street.
The Rapid Re-housing (RRH) for Survivors of Gender-Based Violence and HT Program ("RRH Program") strives to create safe and affordable housing options for survivors of violence who are fleeing for their safety or experiencing homelessness because of the violence they have endured. RRH is a tailored package of assistance that may include short-to-medium term rental assistance (up to 24 months) and supportive services.
Projects may be asked to scale up or down their project based on funding availability.
DFSS anticipates funding one lead agency to be the RRH Coordinator. The term of this contract executed under this RFP will be from May 15, 2022, through December 31, 2024. We anticipate funding one applicant for up to a total of $4.2 million for the duration of the contract period of May 15, 2022, through December 31, 2024.
For more information, please refer to the application posted on the City of Chicago's eProcurement page:https://eprocurement.cityofchicago.org/OA_HTML/OA.jsp?OAFunc=PON_ABSTRACT_PAGE&PON_NEGOTIATION_STATUS=ACTIVE
A note about the City's eProcurement System:
For those who have not done business with the City of Chicago before, registration in iSupplier is the first step to ensuring your agency's ability to conduct business with the City of Chicago and DFSS. Please allow five to seven days for your registration to be processed.
Current contractors need only to start an application via their existing iSupplier/eProcurement account.
All vendors must have a Federal Employer Identification Number (FEIN) and an IRS W9 for registration and confirmation of vendor business information.
RFP DUE DATE/SUBMISSION LOCATION:
April 28, 2022
12:00, NOON CST
Proposals must be submitted via on-line application.
E-mailed or faxed proposals will not be accepted.
PRE-PROPOSAL WEBINAR
A Pre-Proposal Webinar will be held on April 7, 2022, 11:00 a.m. – 1:00 p.m. Attendance is not mandatory but is advised.
Please register prior to the webinar's start using this link:
https://attendee.gotowebinar.com/register/8185528040113689871
Question due date from applicants: April 8, 2022
A link to the completed Webinar will be available on-line at the DFSS website after the time and date listed above for those who cannot attend at the live scheduled time. Please register prior to the Webinar's start. The purpose of this pre-submittal event is to clarify the RFP process and the scope of the required services. Attendance is not mandatory, but it is strongly suggested that interested applicants attend.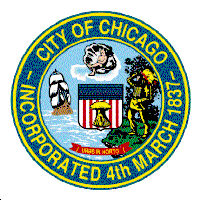 Brandie V. Knazze
Commissioner
Department of Family and Support Services
Lori E. Lightfoot
Mayor
City of Chicago
Alert Facts
Department:
People We Serve:
Programs & Initiatives: