DFSS Emergency Financial Assistance for Gender-based Violence and Human Trafficking Survivors RFP
City of Chicago
Department of Family and Support Services
Legal Advertisement Request Form
DESCRIPTION: Department of Family and Support Services (DFSS),
Emergency Financial Assistance for Gender-based Violence and Human Trafficking Survivors
RFP
As part of Mayor Lightfoot's Chicago Recovery Plan and aligned with her Citywide Strategic Plan to Address Gender-Based Violence and Human Trafficking published in September 2021, the Emergency Financial Assistance for Gender-based Violence and Human Trafficking Survivors ("Emergency Assistance") Program seeks to provide immediate cash assistance to survivors of gender-based violence (GBV) and/or human trafficking (HT) in Chicago. The goal of this RFP is to address the economic hardship faced by survivors of GBV and/or HT often as a result of their victimization. The COVID-19 pandemic has only exacerbated this hardship for survivors and their families.
The Emergency Assistance Program is intended to reach roughly 4,600 survivors who have been negatively impacted by the COVID-19 pandemic and to support their economic stability by providing a one-time $1,000 payment of emergency financial assistance to cover expenses such as, but not limited to childcare, transportation, medical expenses, education, or housing costs.
The Department of Family and Support Services ("DFSS") seeks proposals from agencies who can fulfill all of the identified program administration functions for the Emergency Assistance Program. The ideal respondent ("Program Administrator") will have demonstrated experience and the resources needed to manage the end-to-end participant experience while implementing the following overall components: community outreach and recruitment, application verification and selection, and payment distribution and management.
The term of contract executed under this RFP will be from June 1, 2022 – December 31, 2023. We anticipate one award up to $5 million. Up to $4,600,000 of this amount is pass-through grant, which shall be provided to participants in compliance with the program requirements, and up to $400,000 of this amount is for the selected Respondent's administrative costs which can include subcontractors.
For more information, please refer to the application posted on the City of Chicago's eProcurement page:https://eprocurement.cityofchicago.org/OA_HTML/OA.jsp?OAFunc=PON_ABSTRACT_PAGE&PON_NEGOTIATION_STATUS=ACTIVE
A note about the City's eProcurement System:
For those who have not done business with the City of Chicago before, registration in iSupplier is the first step to ensuring your agency's ability to conduct business with the City of Chicago and DFSS. Please allow five to seven days for your registration to be processed.
Current contractors need only to start an application via their existing iSupplier/eProcurement account.
All vendors must have a Federal Employer Identification Number (FEIN) and an IRS W9 for registration and confirmation of vendor business information.
RFP DUE DATE/SUBMISSION LOCATION:
April 26, 2022
12:00, NOON CST
Proposals must be submitted via on-line application.
E-mailed or faxed proposals will not be accepted.
PRE-PROPOSAL WEBINAR
A Pre-Proposal Webinar will be held on April 5, 2022, 11:00 a.m. – 1:00 p.m. Attendance is not mandatory but is advised.
Please register prior to the webinar's start using this link:
https://attendee.gotowebinar.com/register/4985062996783555342 
Question due date from applicants: April 6, 2022
2022 DFSS ARP Emergency Financial Assistance GBV Applicant Webinar 4.5.22
Webinar Link: https://youtu.be/9U_C9rMB-3o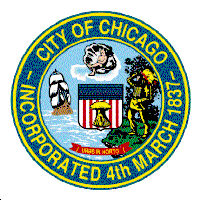 Brandie V. Knazze
Commissioner
Department of Family and Support Services
Lori E. Lightfoot
Mayor
City of Chicago
Alert Facts
Department:
People We Serve: