Services for Youth Witnessing or Experiencing Gender Based Violence and Human Trafficking RFP
City of Chicago
Department of Family and Support Services
Legal Advertisement Request Form
DESCRIPTION: Department of Family and Support Services (DFSS),
Division on Domestic Violence: Services for Youth Witnessing or Experiencing Gender-based Violence and Human Trafficking RFP
As part of Mayor Lightfoot's Chicago Recovery Plan and aligned with her Citywide Strategic Plan to Address Gender-Based Violence and Human Trafficking, the Services for Youth Witnessing or Experiencing Gender-based Violence and Human Trafficking in the Home ("Youth Services") Program seeks to provide age-appropriate, trauma-informed and culturally appropriate services, such as ongoing comprehensive case management, clinical services, and counseling, to youth impacted by gender-based violence (GBV) and/or human trafficking (HT) in Chicago.
The Department of Family and Support Services ("DFSS") seeks proposals from agencies to provide community-based services to youth as a part of a household that is or has experienced GBV/HT or is experiencing GBV/HT in their own interpersonal relationships. This RFP seeks to serve youth in their current environment, increase their self-determination and self-efficacy (confidence in the ability to exert control over one's own motivation, behavior, and social environment), and other interventions increase safety, address trauma, and decrease the likelihood of experiencing violence in their adulthood. The goal of this RFP is to serve youth impacted by GBV/HT through comprehensive direct services that address the harms of GBV/HT.
The ideal respondent will have demonstrated service experience and the resources needed to provide for the specific needs and barriers that youth impacted by GBV/HT face. Additionally, organizations will be required to participate in cohort meetings with DFSS that will share and strengthen their understanding and interaction with the target population.
The term of contract executed under this RFP will be from January 1, 2023 – December 31, 2024. We anticipate funding multiple programs for up to a total of $4,400,000. This translates to $2.2 million annually for FY'23 and FY '23. This initiative is administered by DFSS through American Rescue Plan Act funds. Consequently, all guidelines and requirements of DFSS and the American Rescue Plan Act must be met.
For more information, please refer to the application posted on the City of Chicago's eProcurement page: https://eprocurement.cityofchicago.org/OA_HTML/OA.jsp?OAFunc=PON_ABSTRACT_PAGE&PON_NEGOTIATION_STATUS=ACTIVE
A note about the City's eProcurement System:
For those who have not done business with the City of Chicago before, registration in iSupplier is the first step to ensuring your agency's ability to conduct business with the City of Chicago and DFSS. Please allow five to seven days for your registration to be processed.
Current contractors need only to start an application via their existing iSupplier/eProcurement account.
All vendors must have a Federal Employer Identification Number (FEIN) and an IRS W9 for registration and confirmation of vendor business information.
RFP DUE DATE/SUBMISSION LOCATION:
December 15, 2022
12:00, NOON CST
Proposals must be submitted via on-line application.
E-mailed or faxed proposals will not be accepted.
PRE-PROPOSAL WEBINAR
A Pre-Proposal Webinar will be held on November 9, 2022, 10:00 a.m. – 12:00 p.m. Attendance is not mandatory but is advised.
Please register prior to the webinar's start using this link:
https://attendee.gotowebinar.com/register/564563363506567183
Link to the Webinar: https://youtu.be/_Y8mrRlzWQI
GBV Youth RFP Applicant Webinar Final 11.9.22
A link to the completed Webinar will be available on-line at the DFSS website after the time and date listed above for those who cannot attend at the live scheduled time. Please register prior to the Webinar's start. The purpose of this pre-submittal event is to clarify the RFP process and the scope of the required services. Attendance is not mandatory, but it is strongly suggested that interested applicants attend.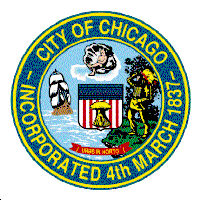 Brandie V. Knazze
Commissioner
Department of Family and Support Services
Lori E. Lightfoot
Mayor
City of Chicago
Alert Facts
Department:
Programs & Initiatives: