DFSS DV Gender-based Violence and Human Trafficking Prevention RFP
City of Chicago
Department of Family and Support Services
Legal Advertisement Request Form
DESCRIPTION: Department of Family and Support Services (DFSS),
Division on Domestic Violences: Prevention Education on Gender-based Violence
and Human Trafficking
As part of Mayor Lightfoot's Chicago Recovery Plan and her Citywide Strategic Plan to Address Gender-based Violence and Human Trafficking, the Department of Family and Support Services (DFSS) Division on Domestic Violence (DDV) seeks applications from organizations to provide prevention education on gender-based violence (GBV) and/or human trafficking (HT) that is tailored and culturally specific for both youth and caregivers. The goal of the GBV/HT Prevention Education Program is to ensure the current and future safety and stability of survivors through awareness education and providing resources for further assistance and supports directly to youth, to caregivers, and members of the community.
Respondents will provide GBV/HT education and awareness in formats and settings where young people and/or caregivers are predominately served or are seeking services. DFSS will prioritize organizations that operate in the communities they serve and is seeking programs planning to conduct outreach in communities in one or more of the focus CCVI Community Areas. The Community Areas were selected for the percentage of poverty, income level, unemployment, uninsured, educational attainment, youth 17 and under, persons with disabilities, single-parent households, and crowded housing.
DFSS seeks non-profit Respondents that have a demonstrated history of working in the community with GBV/HT survivors and developing and executing awareness campaigns to educate and prevent future harm. DFSS anticipates funding between approximately three to four delegate agencies for up to a total contracted amount of $1.1 million.
For more information, please refer to the application posted on the City of Chicago's eProcurement page: https://eprocurement.cityofchicago.org/OA_HTML/OA.jsp?OAFunc=PON_ABSTRACT_PAGE&PON_NEGOTIATION_STATUS=ACTIVE
A note about the City's eProcurement System:
For those who have not done business with the City of Chicago before, registration in iSupplier is the first step to ensuring your agency's ability to conduct business with the City of Chicago and DFSS. Please allow five to seven days for your registration to be processed.
Current contractors need only to start an application via their existing iSupplier/eProcurement account.
All vendors must have a Federal Employer Identification Number (FEIN) and an IRS W9 for registration and confirmation of vendor business information.
RFP DUE DATE/SUBMISSION LOCATION:
March 24, 2023
12:00, NOON CST
Proposals must be submitted via on-line application.
E-mailed or faxed proposals will not be accepted.
PRE-PROPOSAL WEBINAR
A Pre-Proposal Webinar will be held on February 22, 2023, 12:00 noon – 2:00 p.m. Attendance is not mandatory but is advised.
Please register prior to the webinar's start using this link:
https://attendee.gotowebinar.com/register/5244764351810242653
RFP Applicant Webinar - GBV Prevention 2.21.23.pdf
Webinar link: https://youtu.be/scBWiB0Ewpo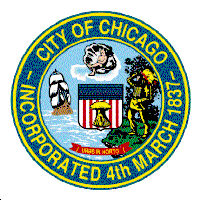 Brandie V. Knazze
Commissioner
Department of Family and Support Services
Lori E. Lightfoot
Mayor
City of Chicago
Alert Facts
Department:
Programs & Initiatives: