Shelter Diversion Pilot RFQ# 8165 RFP
CITY OF CHICAGO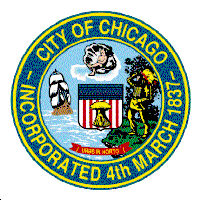 REQUEST FOR PROPOSALS (RFP) FOR
Shelter Diversion Pilot RFQ# 8165
ISSUED BY:
CITY OF CHICAGO DEPARTMENT OF FAMILY AND SUPPORT SERVICES
All proposals must be submitted via the eProcurement system.
http://www.cityofchicago.org/eprocurement
Questions concerning the RFP should be directed to:
Christine Riley
Director of Homeless Prevention, Policy & Planning
Department of Family and Support Services
1615 W. Chicago Ave, 3rd Floor NW
Chicago, Illinois 60622
312-746-8610
christine.riley@cityofchicago.org
LORI E. LIGHTFOOT BRANDIE KNAZZE
MAYOR COMMISSIONER
RFP Summary:
Shelter Diversion is a strategy that helps people experiencing a housing crisis quickly identify and access safe alternatives to shelter. Through the Shelter Diversion Pilot RFP, DFSS seeks a coordinating agency and Diversion Specialists to pilot a systemwide rollout of shelter diversion. Applicants may propose to provide one or both of these roles and join DFSS in a collaborative partnership to implement shelter diversion across Chicago. All selected delegates will be expected to work together, led by the coordinating agency to achieve systemwide shelter diversion rollout.
PDF Download Shelter Diversion Pilot RFQ# 8165 Full RFP Info
DFSS Shelter Diversion Pilot RFP Applicant Webinar
Shelter Diversion Applicant TA Webinar PowerPoint
Alert Facts
Department:
People We Serve:
Programs & Initiatives: