2022 DFSS Senior Services Health Promotion Services RFP Austin Satellite 3 Legal Ad
City of Chicago
Department of Family and Support Services
Legal Advertisement Request Form
DESCRIPTION: Department of Family and Support Services (DFSS), Senior Services,
Health Promotion Program for Older Adults - Austin Satellite RFP
The Health Promotion Services for Older Adults RFP seeks qualified community-based health organizations interested in providing health promotion services to older adults, aged 55 and older, at the DFSS Austin Satellite Senior Center, located at 5071 West Congress Parkway, in addition to online and telephonic program offerings.
The goals of the Health Promotion Services for Older Adults RFP are to assist older adults to:
Increase health awareness
Increase self-determination in managing their health
Increase positive health behaviors
The DFSS Senior Services Division has provided health promotion services to older adults for over two decades. Funded by Title III-B, Title III-C, and Title III-D of the OAA, State of Illinois General Revenue Funds, and Community Development Block Grants (CDBG), the program, delivered by qualified health professionals at our 21 senior centers and through online and over-the-phone platforms, offers the following core services:
Health Education (i.e., evidence-based workshops and educational presentations on a wide range of health promotion topics germane for older adults)
Health Screenings (i.e., blood pressure checks)
One-on-One Consultations (i.e., confidential, and personalized support)
Mental Health Support Groups (i.e., peer-to-peer support on successful adaptation to life changes and losses)
Social Isolation Programming (i.e., virtual, and telephonic health educations classes, wellness discussion groups, brain health activities, and other innovative initiatives)
This comprehensive menu of health promotion services has been designed to empower older adults in remaining healthy and safe within their homes (via online and over-the-phone programming) and communities (via neighborhood senior center programming). In turn, this aligns with our division-level goal of supporting older adults to live independently for as long as possible.
For more information, please refer to the application posted on the City of Chicago's eProcurement page: https://eprocurement.cityofchicago.org/OA_HTML/OA.jsp?OAFunc=PON_ABSTRACT_PAGE&PON_NEGOTIATION_STATUS=ACTIVE
A note about the City's eProcurement System:
For those who have not done business with the City of Chicago before, registration in iSupplier is the first step to ensuring your agency's ability to conduct business with the City of Chicago and DFSS. Please allow five to seven days for your registration to be processed.
Current contractors need only to start an application via their existing iSupplier/eProcurement account.
All vendors must have a Federal Employer Identification Number (FEIN) and an IRS W9 for registration and confirmation of vendor business information.
RFP DUE DATE/SUBMISSION LOCATION:
August 9, 2022
12:00, NOON CST
Proposals must be submitted via on-line application.
E-mailed or faxed proposals will not be accepted.
PRE-SUBMITTAL WEBINARS
A Pre-Proposal Webinar will be held on July 25, 2022, 12:30 a.m. – 2:00 p.m. Attendance is not mandatory but is advised.
Please register prior to the webinar's start using this link:
https://attendee.gotowebinar.com/register/2242689684584024847
Please register prior to the Webinar's start using the link found in the RFP and above. A link to the completed Webinar will be available on-line after the time and date listed above for those who cannot attend at the live scheduled time. The purpose of this pre-submittal event is to clarify the RFP process and the scope of the required services. Attendance is not mandatory, but it is strongly suggested that interested applicants attend.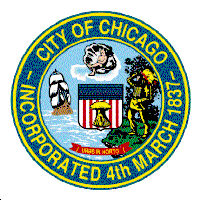 Brandie V. Knazze
Commissioner
Department of Family and Support Services
Lori E. Lightfoot
Mayor
City of Chicago