DFSS Senior Services Satellite Centers Legal Ad 2022 Community Based Operations Satellite Senior Centers RFP
City of Chicago
Department of Family and Support Services
Legal Advertisement Request Form
DESCRIPTION: Department of Family and Support Services (DFSS), Senior Services
Community Based Operator Satellite Senior Centers RFP
This Request for Proposal (RFP) seeks to identify qualified community-based organizations to carry out the programs and services of the DFSS Senior Services Division, as designated by the Older Americans Act, at the Department of Family and Support Services Senior Services Division 15 Satellite Senior Center locations. With the goal of supporting older adults with living independently in their own homes for as long as possible, DFSS Satellite Senior Centers provide a wide range of services that helps older adults (55+) to remain fit, active, and healthy as they age in place within their communities.
The DFSS Satellite Senior Centers RFP solicits Respondents to manage the day-to-day operations of DFSS' 15 Satellite Senior Centers. DFSS will be responsible for the provision of core services (i.e., fitness, health promotion, Golden Diners, etc.) through various contracting/operating agreements with other delegate agencies. The selected Respondent(s) will be responsible for (as noted below) providing appropriate coordination of programming services, staffing, and personnel oversight, as well as maintaining the site so that it is in good operating order and appealing/welcoming to area older adults.
The term of contract(s) executed under this RFP will span from January 1, 2023 - December 31, 2024. We anticipate that each award will be up to $80,000 per year for each one of the 15 Satellite Senior Center locations (ensuring each site has adequate personnel and the required on-site management is present during all hours of operation). The first year will be prorated based on the number of months the contract is active.
For more information, please refer to the application posted on the City of Chicago's eProcurement page: https://eprocurement.cityofchicago.org/OA_HTML/OA.jsp?OAFunc=PON_ABSTRACT_PAGE&PON_NEGOTIATION_STATUS=ACTIVE
A note about the City's eProcurement System:
For those who have not done business with the City of Chicago before, registration in iSupplier is the first step to ensuring your agency's ability to conduct business with the City of Chicago and DFSS. Please allow five to seven days for your registration to be processed.
Current contractors need only to start an application via their existing iSupplier/eProcurement account.
All vendors must have a Federal Employer Identification Number (FEIN) and an IRS W9 for registration and confirmation of vendor business information.
RFP DUE DATE/SUBMISSION LOCATION:
August 25, 2022
12:00, NOON CST
Proposals must be submitted via on-line application.
E-mailed or faxed proposals will not be accepted.
PRE-PROPOSAL WEBINAR
A Pre-Proposal Webinar will be held on August 2, 2022, 1:00 p.m. – 3:00 p.m. Attendance is not mandatory but is advised.
Please register prior to the webinar's start using this link:
https://attendee.gotowebinar.com/register/1204602273897505550
A link to the completed Webinar will be available on-line at the DFSS website after the time and date listed above for those who cannot attend at the live scheduled time. Please register prior to the Webinar's start. The purpose of this pre-submittal event is to clarify the RFP process and the scope of the required services. Attendance is not mandatory, but it is strongly suggested that interested applicants attend.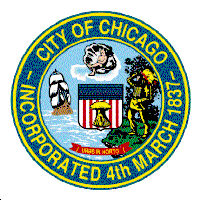 Brandie V. Knazze
Commissioner
Department of Family and Support Services
Lori E. Lightfoot
Mayor
City of Chicago
Alert Facts
Department:
People We Serve:
Programs & Initiatives: