DFSS Senior Services Congregate Dining Meals Services RFP
City of Chicago
Department of Family and Support Services
Legal Advertisement Request Form
DESCRIPTION: Department of Family and Support Services (DFSS), Senior Services
Congregate Dining Meal Services RFP
The Department of Family and Support Services (DFSS) is seeking proposals from qualified agencies for the provision of high quality, nutritious meals for the Congregate Dining Program. The Congregate Dining Program operates two program models for older adults to achieve these goals: Catered meals and On-site meals.
Catered meals are prepared off-site and delivered to DFSS designated nutrition sites. There are currently 44 nutrition sites for which DFSS is seeking catered services to prepare and deliver meals. The Catered Congregate Dining Program nutrition sites are located within five (5) geographic regions covering the entire city of Chicago DFSS will award by Region.
On-site meals are prepared and served at the same location. These community-based organizations prepare and serve meals that may include culturally specific diets such as Chinese, Korean, Vietnamese, Latinx, Caribbean, Italian, Greek, Lebanese, Kosher, Halal, and Indian/Pakistani cuisines. DFSS may award three (3) to five (5) nutrition sites that prepare and serve meals as on-site meal providers as funding allows.
DFSS is seeking proposals to provide meals that are responsive to consumer needs and preferences, are culturally appropriate and cost effective. The designated Congregate Meal Providers will be responsible for the provision of meals and related nutrition supplies and equipment as specified in this RFP.
The term of contract(s) executed under this RFP will be from October 1, 2022 – September 30, 2024. DFSS receives approximately $3.2 million in funding from the Illinois Department on Aging for congregate meals contracted services. The funding breakdown is as follows:
Title III C1: $1,800,000
USDA (NSIP): $1,400,000
For more information, please refer to the application posted on the City of Chicago's eProcurement page: https://eprocurement.cityofchicago.org/OA_HTML/OA.jsp?OAFunc=PON_ABSTRACT_PAGE&PON_NEGOTIATION_STATUS=ACTIVE
A note about the City's eProcurement System:
For those who have not done business with the City of Chicago before, registration in iSupplier is the first step to ensuring your agency's ability to conduct business with the City of Chicago and DFSS. Please allow five to seven days for your registration to be processed.
Current contractors need only to start an application via their existing iSupplier/eProcurement account.
All vendors must have a Federal Employer Identification Number (FEIN) and an IRS W9 for registration and confirmation of vendor business information.
RFP DUE DATE/SUBMISSION LOCATION:
July 20, 2022
12:00, NOON CST
Proposals must be submitted via on-line application.
E-mailed or faxed proposals will not be accepted.
PRE-PROPOSAL WEBINAR
A Pre-Proposal Webinar will be held on June 30, 2022, 10:30 a.m. – 12:00 p.m. Attendance is not mandatory but is advised.
Please register prior to the webinar's start using this link:
https://attendee.gotowebinar.com/register/3300549612213078799
Webinar Youtube Link: https://youtu.be/055NhDmru3w
2022 Congregate RFP PPT 6.29.22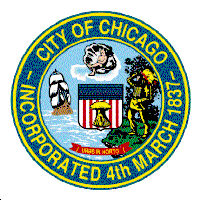 Brandie V. Knazze
Commissioner
Department of Family and Support Services
Lori E. Lightfoot
Mayor
City of Chicago