Chicago Resiliency Fund 2.0 RFP
City of Chicago
Department of Family and Support Services
Legal Advertisement Request Form
DESCRIPTION: Department of Family and Support Services (DFSS),
Chicago Resiliency Fund 2.0 Program Administrator
As part of Mayor Lightfoot's Chicago Recovery Plan, the City of Chicago has approved $10.7M to provide emergency cash assistance to residents who have been excluded from prior Federal stimulus relief, which includes, but is not limited to income-qualifying undocumented residents, elderly or disabled adults who were claimed as dependents, and young adults claimed as dependents. The goal of the Chicago Resiliency Fund 2.0 ("the Fund") is to build on the success of this program to extend relief to up to 20,000 additional residents, by providing one-time, $500 relief payments.
The Department of Family and Support Services ("DFSS") seeks proposals from agencies who can fulfill all of the identified program administration functions for the Fund. The ideal Respondent will have the resources and experience needed to implement the following overall components: 1) program management and coordination of the end-to-end application experience in coordination with stakeholders; 2) technology platform for application and enrollment; 3) coordination with sub-contracted outreach agencies; 4) application verification and selection; and 5) payment distribution and management.
The term of contract(s) executed under this RFP will be from April 1, 2022 - December 31, 2023.
For more information, please refer to the application posted on the City of Chicago's eProcurement page: https://eprocurement.cityofchicago.org/OA_HTML/OA.jsp?OAFunc=PON_ABSTRACT_PAGE&PON_NEGOTIATION_STATUS=ACTIVE
A note about the City's eProcurement System:
For those who have not done business with the City of Chicago before, registration in iSupplier is the first step to ensuring your agency's ability to conduct business with the City of Chicago and DFSS. Please allow five to seven days for your registration to be processed.
Current contractors need only to start an application via their existing iSupplier/eProcurement account.
All vendors must have a Federal Employer Identification Number (FEIN) and an IRS W9 for registration and confirmation of vendor business information.
RFP DUE DATE/SUBMISSION LOCATION:
March 15, 2022
12:00, NOON CST
Proposals must be submitted via on-line application.
E-mailed or faxed proposals will not be accepted.
PRE-PROPOSAL WEBINAR
A Pre-Proposal Webinar will be held on February 28, 2022, 1:00 p.m. – 3:00 p.m. Attendance is not mandatory but is advised.
Please register prior to the webinar's start using this link:
https://attendee.gotowebinar.com/register/7664966458213819920
Question due date from Applicants: March 1, 2022
A link to the completed Webinar will be available on-line at the DFSS website after the time and date listed above for those who cannot attend at the live scheduled time. Please register prior to the Webinar's start. The purpose of this pre-submittal event is to clarify the RFP process and the scope of the required services. Attendance is not mandatory, but it is strongly suggested that interested applicants attend.
DFSS Applicant Webinar Chicago Resiliency Fund 2.0 FINAL
Chicago Resiliency Fund 2.0 Program Administrator Recorded Webinar: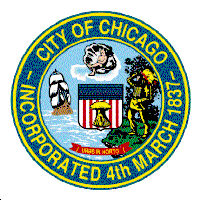 Brandie V. Knazze
Commissioner
Department of Family and Support Services
Lori E. Lightfoot
Mayor
City of Chicago
Alert Facts
Department:
People We Serve:
Programs & Initiatives: