Chicago Legal Protection Fund 2.0, Legal Services for Immigrants 2023 RFP
City of Chicago
Department of Family and Support Services
Legal Advertisement Request Form
DESCRIPTION: Department of Family and Support Services (DFSS),
Human Services: Chicago Legal Protection Fund 2.0, Legal Services for Immigrants
The Chicago Legal Protection Fund 2.0 aims to provide Chicagoans who are immigrants –particularly refugees, undocumented immigrants, and other disenfranchised communities – legal services and community navigator outreach and education to maintain and obtain legal residency. Legal Services include supporting applications for immigration status, access to protections available under law, upholding residents' due process rights in the wake of immigration enforcement actions, overall legal screenings, legal representation including courtroom representation, and tracking laws impacting this population in the city of Chicago.
For Community Navigation, the ideal Respondent will function as a community-based outreach and education partner who takes legal support directly into Chicago communities with high concentrations of foreign-born households. In partnership with community-based organizations, the Respondent will recruit, train, and organize Community Navigators to conduct outreach to immigrants, accompany them through the legal processes, and equip them with information about their rights under the law. Other activities may include pre-planning for the potential of a deportation crisis and informing immigrants of the various other forms of immigration relief. They must also demonstrate the capacity to direct referrals to legal partners and other supports, recruit, and train Community Navigators (200 for the year), conduct a total of 250 workshops each year, and make a minimum of 400 referrals per year to community partners.
The selected Respondent must be able to screen 1,200 immigrants and open 600 new cases per year. Throughout the year, they provide training and workshops to educate the community and first responders and recruit, train, and mentor pro bono attorneys to represent immigrants. The Respondent must also demonstrate the capacity to screen and represent unaccompanied immigrant children and, if applicable, adult family members by applying all applicable immigration laws and protections to maintain and obtain legal residency.
The ideal respondent will identify highly qualified immigration attorneys and paralegals under the supervision of attorneys to provide in-depth legal screenings and information to help immigrants weigh their options, including the benefits and risks of submitting affirmative applications.
The term of contract executed under this RFP will be from January 1, 2023 – December 31, 2024. DFSS anticipates granting one award up to $2,570,000. ($1,550,00 for Legal Services, and one award up to $1,020,000 for Community Outreach, Education, and Navigator services).
For more information, please refer to the application posted on the City of Chicago's eProcurement page:
https://eprocurement.cityofchicago.org/OA_HTML/OA.jsp?OAFunc=PON_ABSTRACT_PAGE&PON_NEGOTIATION_STATUS=ACTIVE
A note about the City's eProcurement System:
For those who have not done business with the City of Chicago before, registration in iSupplier is the first step to ensuring your agency's ability to conduct business with the City of Chicago and DFSS. Please allow five to seven days for your registration to be processed.
Current contractors need only to start an application via their existing iSupplier/eProcurement account.
All vendors must have a Federal Employer Identification Number (FEIN) and an IRS W9 for registration and confirmation of vendor business information.
RFP DUE DATE/SUBMISSION LOCATION:
September 15, 2023
12:00, NOON CST
Proposals must be submitted via on-line application.
E-mailed or faxed proposals will not be accepted.
PRE-PROPOSAL WEBINAR
A Pre-Proposal Webinar will be held on August 18, 2023, 10:00 a.m. – 12:00 p.m. Attendance is not mandatory but is advised.
Please register prior to the webinar's start using this link:
https://us02web.zoom.us/webinar/register/WN_T7P-BsL7RBqGeuyqHBwnSA
A link to the completed Webinar will be available on-line at the DFSS website after the time and date listed above for those who cannot attend at the live scheduled time. Please register prior to the Webinar's start. The purpose of this pre-submittal event is to clarify the RFP process and the scope of the required services. Attendance is not mandatory, but it is strongly suggested that interested applicants attend.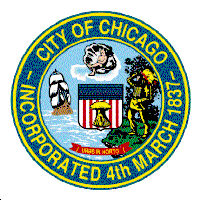 Brandie V. Knazze
Commissioner
Department of Family and Support Services
Brandon Johnson
Mayor
City of Chicago
Alert Facts
Department:
People We Serve: