Low Barrier Shelter Legal Ad 2023
City of Chicago
Department of Family and Support Services
Legal Advertisement Request Form
DESCRIPTION: Department of Family and Support Services (DFSS),
Homelessness Services: Low Barrier Shelter RFP
The Chicago Department of Family and Support Services (DFSS) Homeless Services Division is seeking an organization to open and operate a new emergency, low-barrier shelter to connect more residents experiencing unsheltered homelessness to shelter and supportive services on the Northside of the City in coordination with the City's approach to encampments and unsheltered homelessness. This request for a low-barrier shelter is in response to the increasing need for low-barrier shelter beds on the Northside to connect unhoused individuals and the lingering impacts of the COVID-19 pandemic straining the capacity of the current shelter system. Low-barrier shelters typically allow couples to stay in shelter together, pets to remain with their owners, and residents to keep their belongings. These program flexibilities and low-barrier approaches encourage unsheltered people to access shelter and get connected to housing. Expanding access to low-barrier shelter paired with access to supportive services could help reduce the number of individuals who are experiencing unsheltered homelessness.
The term of contract(s) executed under this RFP will be from October 1, 2023- December 31, 2026. DFSS anticipates that one award will be about $500,000 per year with some additional start-up costs. This contract will operate on a reimbursement basis only. No advances will be given.
A note about the City's eProcurement System:
For those who have not done business with the City of Chicago before, registration in iSupplier is the first step to ensuring your agency's ability to conduct business with the City of Chicago and DFSS. Please allow five to seven days for your registration to be processed.
Current contractors need only to start an application via their existing iSupplier/eProcurement account.
All vendors must have a Federal Employer Identification Number (FEIN) and an IRS W9 for registration and confirmation of vendor business information.
RFP DUE DATE/SUBMISSION LOCATION:
September 14, 2023
12:00, NOON CST
Proposals must be submitted via on-line application.
E-mailed or faxed proposals will not be accepted.
PRE-PROPOSAL WEBINAR
A Pre-Proposal Webinar will be held on August 17, 2023, 1:00 p.m. – 3:00 p.m. Attendance is not mandatory but is advised.
Please register prior to the webinar's start using this link:
https://us02web.zoom.us/webinar/register/WN_g68zrW9dQB6kgovuOCX1Yg
A link to the completed Webinar will be available on-line at the DFSS website after the time and date listed above for those who cannot attend at the live scheduled time. Please register prior to the Webinar's start. The purpose of this pre-submittal event is to clarify the RFP process and the scope of the required services. Attendance is not mandatory, but it is strongly suggested that interested applicants attend.
Download Low Barrier Shelter RFP Webinar Final PDF
Webinar video: https://www.youtube.com/watch?v=hrzhoQIBOuc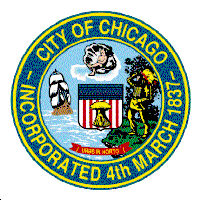 Brandie V. Knazze
Commissioner
Department of Family and Support Services
Brandon Johnson
Mayor
City of Chicago
Alert Facts
Department:
People We Serve: