DFSS Workforces Services Community Re-Entry Support Center (RFP)
City of Chicago
Department of Family and Support Services
Legal Advertisement Request Form

DESCRIPTION: DEPARTMENT OF FAMILY AND SUPPORT SERVICES (DFSS),
WORKFORCE DEVELOPMENT SERVICES: COMMUNITY REENTRY SUPPORT CENTER RFP

The Chicago Department of Family and Support Services (DFSS) Community Reentry Support Centers (CRSC) provide returning residents as well as individuals with arrest and conviction records who have not served jail or prison time with a central location where they can receive reentry navigation services, as needed, information about local resources for residents impacted by the criminal justice system, and, through referrals, access supportive services that will enhance their well-being and empower them to successfully complete their probation, parole, and/or electronic monitoring requirements.

Successful respondents will have experience in operating a clearing house call center, providing re-entry navigation and support services, hiring and managing re-entry navigators, and enhancing capacity building and service coordination for Chicago's returning residents. Respondents must demonstrate the capacity to provide in-person services and have a physical location in one of the following community areas: Austin, East Garfield Park, Humboldt Park, North Lawndale. This contract will commence on July 1, 2023 – December 31, 2024. DFSS anticipates making one award of $551,248.00 ($183,749.47 has been allocated for FY23,
$367,498.95 for FY24) for the duration of the contract.

For more information, please refer to the application posted on the City of Chicago's eProcurement page:
https://eprocurement.cityofchicago.org/OA_HTML/OA.jsp?OAFunc=PON_ABSTRACT_PAGE&PO N_NEGOTIATION_STATUS=ACTIVE
A NOTE ABOUT THE CITY'S EPROCUREMENT SYSTEM:
For those who have not done business with the City of Chicago before, registration in iSupplier is the first step to ensuring your agency's ability to conduct business with the City of Chicago and DFSS. Please allow five to seven days for your registration to be processed.
Current contractors need only to start an application via their existing iSupplier/eProcurement account.
All vendors must have a Federal Employer Identification Number (FEIN) and an IRS W9 for registration and confirmation of vendor business information.
RFP DUE DATE/SUBMISSION LOCATION:
June 23, 2023
12:00, NOON CST
Proposals must be submitted via on-line application.
E-mailed or faxed proposals will not be accepted.
PRE-PROPOSAL WEBINAR
A Pre-Proposal Webinar will be held on May 31, 2023, 2:00 p.m. – 4:00 p.m. Attendance is not mandatory but is advised.
Please register prior to the webinar's start using this link:
https://us02web.zoom.us/webinar/register/WN_Gnpqhn8qTcuzmwOjhwhBKQ
A link to the completed Webinar will be available on-line at the DFSS website after the time and date listed above for those who cannot attend at the live scheduled time. Please register prior to the Webinar's start. The purpose of this pre-submittal event is to clarify the RFP process and the scope of the required services. Attendance is not mandatory, but it is strongly suggested that interested applicants attend.
Community Reentry Support Center RFP Webinar 2023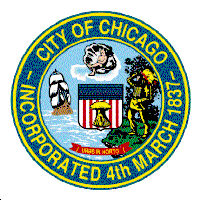 Brandie V. Knazze
Commissioner
Department of Family and Support Services
Brandon Johnson
Mayor
City of Chicago
Alert Facts
Department:
People We Serve:
Programs & Initiatives: