DFSS Youth Services Enrichment Program RFP 2.0
The City of Chicago, Department of Family and Support Services, (DFSS) is looking for high quality after school programming that demonstrates the integration of best practice. Contracts will be awarded using the selection criteria outlined in the guidance to applicants and selection criteria sections of the RFP and regarding balancing program locations, the age of the youth to be served, and the type of programming offered.
As a result of specification errors and changes to the previous DFSS Youth Enrichment RFP's parameters and in light of feedback and requests for clarification received from several respondents, the Department of Family and Support Services ("DFSS") canceled the previous RFPs. The new Youth Enrichment Programs RFP # 7004 (the "new RFP") ensures clarity and allows for maximum flexibility for service provision by respondents.
As with the prior RFPs, the goals of the Youth Enrichment RFP are to: 1) Promote pro-social behavior among youth and reduce social isolation; and 2) Increase youth engagement with school. In addition to achieving these goals, the DFSS Youth Division aims to address key disparities in access to high quality programming that undermine the well-being of youth in under-resourced communities by more intentionally directing investments to these areas.
This RFP seeks to align organizations with best practices and a better integration of afterschool programs and additional supports for families in communities of concentrated poverty. Organizations should capitalize on opportunities to provide comprehensive afterschool programs to meet the needs of children and families during the afterschool hours. We realize that afterschool programs play a central role in helping coordinate a wide variety of supports for families in need and they have served as a platform for and/or a connector to such services as mentoring programs, access to nutritious meals, healthcare and wellness check-ups.
For more information, please refer to the application posted on the City of Chicago's eProcurement page: https://eprocurement.cityofchicago.org/OA_HTML/OA.jsp?OAFunc=PON_ABSTRACT_PAGE&PON_NEGOTIATION_STATUS=ACTIVE
A note about the City's eProcurement System:
For those who have not done business with the City of Chicago before, registration in iSupplier is the first step to ensuring your agency's ability to conduct business with the City of Chicago and DFSS. Please allow five to seven days for your registration to be processed.
Current contractors need only to start an application via their existing iSupplier/eProcurement account.
All vendors must have a Federal Employer Identification Number (FEIN) and an IRS W9 for registration and confirmation of vendor business information.
RFP DUE DATE/SUBMISSION LOCATION:
August 6, 2019
12:00, NOON CST
Proposals must be submitted via on-line application.
E-mailed or faxed proposals will not be accepted.
PRE-SUBMITTAL CONFERENCE:
A Pre-Proposal Webinar will be held on July 19, 2019 from 1:00 p.m. – 3:00 p.m.
https://register.gotowebinar.com/register/5227177634519672322
Please register prior to the Webinar's start using the link found in the RFP and above. A link to the completed Webinar will be available on-line after the time and date listed above for those who cannot attend at the live scheduled time.
Additional in-person pre-submittal conference has been scheduled at the following time and location:
July 25 at Martin Luther King Center, 4314 S. Cottage Grove,
from 10:30 a.m. – 12:30 p.m.
The purpose of these pre-submittal events is to clarify the RFP process and the scope of the required services. Attendance is not mandatory, but it is strongly suggested that interested applicants attend.
DFSS Youth Services Enrichment Program RFP Webinar
DFSS Youth Services Enrichment Program 2.0 FAQ
How To Accept An Amendment in EProcurement
How To Submit An Application in The eProcurement System
How To Find RFPs In eProcurement and Start An Application
How To Check That Your Application Has Been Submitted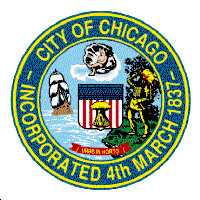 Lisa Morrison Butler
Commissioner
Department of Family and Support Services
Lori E. Lightfoot
Mayor
City of Chicago
Finding RFP's and Getting Started in eProcurement
PDF Download Youth Services Enrichment Programs RFP
Alert Facts
Department:
People We Serve:
Programs & Initiatives: