DFSS Youth Services: Service Coordination and Navigation (SCAN) RFP
City of Chicago
Department of Family and Support Services
Legal Advertisement Request Form
DESCRIPTION: Department of Family and Support Services (DFSS),
Youth Services: Service Coordination and Navigation
The Chicago Department of Family and Support Services (DFSS) seeks to fund community-based organizations, referred to as "delegate agencies", with experience providing intensive community-based case management services to youth ages 14-24 who are at the highest risk for violence in the target community areas listed.
To address the COVID-19 pandemic-related effects on youth, communities, and violence in Chicago, the Service Coordination and Navigation for Youth at the Highest Risk of Violence (SCaN) Request for Proposals (RFP) seeks to provide funding for delegate agencies to assist youth ages 14-24 in accessing and navigating the appropriate services needed to meet their complex needs and achieve substantive goals. This work will include pairing youth with a full-time "Navigator" who will develop an individualized service and goal plan alongside youth, connect youth with relevant services to support their immediate needs and goals, and provide continual support to youth to ensure they can access and complete the services necessary to meet their needs and complete their goals.
Program outcome goals include increasing youth self-efficacy; ensuring youth have a network of supportive, caring adults; and supporting youth in meeting their needs and goals to build stability in their lives (i.e., re-engaging and maintaining engagement in school or work, obtaining safe and stable housing, reducing justice involvement, and reducing incidences of violent victimization).
Successful respondents will have experience supporting youth who have been exposed to different levels of trauma, violence, or engagement with the justice system and successful strategies for recruiting, enrolling, and engaging youth at the highest risk of violence. Successful Respondents must also display a program budget based on an estimated cost per youth of $7,400 for a comprehensive array of services.
This RFP seeks respondents that can serve target community areas; collaborative applications are strongly encouraged. Respondents must provide their organization's address where they will provide services. This address must be located in the community area applied for, or one of the adjacent community areas applied for. See Section 2A - Eligible Respondents for more information. For more information about each community area's geographical boundaries please visit:
https://www.chicago.gov/city/en/depts/dgs/supp_info/citywide_maps.html
For more information, please refer to the application posted on the City of Chicago's eProcurement page under current bids:
https://eprocurement.cityofchicago.org/OA_HTML/OA.jsp?OAFunc=PON_ABSTRACT_PAGE&PON_NEGOTIATION_STATUS=ACTIVE
Solicitation #9755
A note about the City's eProcurement System:
For those who have not done business with the City of Chicago before, registration in iSupplier is the first step to ensuring your agency's ability to conduct business with the City of Chicago and DFSS. Please allow five to seven days for your registration to be processed.
Current contractors need only to start an application via their existing iSupplier/eProcurement account.
All vendors must have a Federal Employer Identification Number (FEIN) and an IRS W9 for registration and confirmation of vendor business information.
RFP DUE DATE/SUBMISSION LOCATION:
December 5, 2023
12:00, NOON CST
Proposals must be submitted via on-line application.
E-mailed or faxed proposals will not be accepted.
PRE-PROPOSAL WEBINAR
A Pre-Proposal Webinar will be held on November 15, 2023 10:00AM. Attendance is not mandatory but is strongly suggested.
Please register prior to the webinar's start using this link:
https://us02web.zoom.us/webinar/register/WN_lE6UUQ4_SAaKmTHNX4cWqQ
A link to the completed Webinar will be available on-line at the DFSS website after the time and date listed above for those who cannot attend at the live scheduled time. Please register prior to the Webinar's start. The purpose of this pre-submittal event is to clarify the RFP process and the scope of the required services.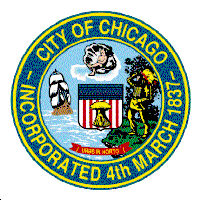 Brandie V. Knazze
Commissioner
Department of Family and Support Services
Brandon Johnson
Mayor
City of Chicago
Alert Facts
Department:
People We Serve: