DFSS Homeless Services Shelter Infrastructure Initiative (RFP)
City of Chicago
Department of Family and Support Services
Legal Advertisement Request Form
DESCRIPTION: Department of Family and Support Services (DFSS),
Homeless Services: Shelter Infrastructure Initiative
The Department of Family and Support Services (DFSS) Homeless Services Division seeks qualifications from homeless shelter operators in need of repairs and/or renovations that will significantly improve the quality of the existing shelter facility(ies), restore beds lost due to COVID-19 and shelter "decompression", and increase accessibility and non-congregate spaces for clients.
DFSS will provide grant funding for shelter facility repairs and renovations through a two-phase process. Shelter operators deemed qualified through this RFQ will be invited to submit an RFP. Any grant awarded under this process will be eligible for spending on capital expenses only; this solicitation does not provide funding for ongoing shelter operations.
The goals of the Shelter Infrastructure Initiative are to:
1) Advance a non-congregate and more accessible shelter strategy
2) Sustain DFSS' current shelter bed capacity
3) Replenish lost bed capacity to pre-COVID levels or beyond based on system-wide needs
This is a competitive process open to non-profit entities which currently operate one or more homeless shelters within the City of Chicago. Shelter operators may own, rent, or otherwise legally occupy the shelter's present location.
All shelter providers are highly encouraged to respond to this RFQ to assist DFSS in identifying system-wide shelter repair and rehabilitation needs. Although DFSS anticipates qualifying up to 10 projects, the data captured will be used to seek additional facility repair and rehabilitation funding.
Respondents must also adhere to a variety of CoC and DFSS requirements and regulations for shelters at the time of contracting. This initiative is administered by the Department of Family and Support Services using the City's $20 million in CRP bond funds and up to $20 million HOME-ARP funds.
For more information, please refer to the application posted on the City of Chicago's eProcurement page: https://eprocurement.cityofchicago.org/OA_HTML/OA.jsp?OAFunc=PON_ABSTRACT_PAGE&PON_NEGOTIATION_STATUS=ACTIVE
A note about the City's eProcurement System:
For those who have not done business with the City of Chicago before, registration in iSupplier is the first step to ensuring your agency's ability to conduct business with the City of Chicago and DFSS. Please allow five to seven days for your registration to be processed.
Current contractors need only to start an application via their existing iSupplier/eProcurement account.
All vendors must have a Federal Employer Identification Number (FEIN) and an IRS W9 for registration and confirmation of vendor business information.
RFQ DUE DATE/SUBMISSION LOCATION:
March 22, 2023
12:00, NOON CST
Proposals must be submitted via on-line application.
E-mailed or faxed proposals will not be accepted.
PRE-PROPOSAL WEBINAR
A Pre-Proposal Webinar will be held on March 3, 2023, 1:00 p.m. – 3:00 p.m. Attendance is not mandatory but is advised.
Please register prior to the webinar's start using this link:
https://attendee.gotowebinar.com/register/2601901237713769055
Shelter Infrastructure Initiative Webinar PowerPoint 2023
Webinar link: https://youtu.be/Io3Z6bThU9I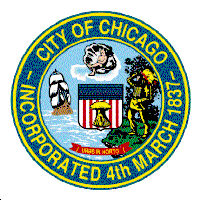 Brandie V. Knazze
Commissioner
Department of Family and Support Services
Lori E. Lightfoot
Mayor
City of Chicago